Live, because I say so...
January 20, 2013
There are so many times when we want to die. When we stop breathing-two seconds, two minutes-hoping, against all odds, to end it all. How do we stay alive then? What do we hold on to?
Nothing. That's the answer. Nothing. There's nothing to hold on to. What do we do then? Breathe. That's it. Just breathe. Slowly, steadily. It will pass. Everything will pass. Just…breathe.
There are so many people out there, who end their lives, just because they aren't able to reach out. So, they choke, they stop breathing. Don't do that. Don't waste a perfectly good life because of someone or something. Just feel the fresh air in your lungs, and live.
Suicide? It's a crime. Running away is a crime too. So don't. Don't do either. Because suicide is a crime. And its wrong to be a criminal.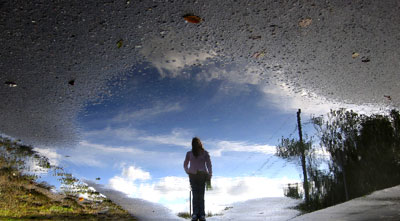 © Daniel H., Oak Bluffs, MA