Drinking Age Should Not Be Lowered
May 20, 2012
I just finished reading the controversial Teen Ink article "Drinking Age Should Be Lowered" by Harold G. I was thoroughly appalled at his conclusions. He suggested that motivations for teenagers drink included rebellion, peer pressure, boredom, insomnia, etc. I agree with this completely, as there are many other situations that are fueled by the same themes.

The first reason that the drinking age should not be lowered is the obvious health issue. Despite popular belief, the drinking age was not only set to prevent teens from drinking and making bad decisions. It was set because teenagers can develop serious health issues. Poisoning of the blood can occur from a large dose of alcohol in one period of times. When teens are drinking, they are not considering the dangers of their actions. Their judgment is clouded by the effects of drinking. Another health concern is the effect that drinking has on the brain, which is still developing in all teenagers. Select Federal agencies quoted that "The brains and bodies of teens are still developing, and alcohol use can cause learning problems."

Another reason why the drinking age should not be lowered is because it will not change anything. Say the drinking age is lowered from 21 to 18. Finally, 18 year olds will be satisfied and will pick up drinking heartily. However, children even younger than 18 will begin to abuse the newfound privilege of 18 year olds. They will be motivated by the same factors that fueled the 18 year olds to drink when the drinking age was 21. Lowering the drinking age will bring upon an endless loop of demand from the younger generations, and may eventually have a big impact on teen deaths and teens in general.

The last thing that Harold G. mentioned in his article was that "It is worth trying it, and if everything goes the opposite then change the law once more (which is done lots of times, for dumb reasons) and raise the drinking age back to twenty-one." I think that this statement is absolutely preposterous. Laws do take time to be developed, and they take even more time to be changed. Once younger teenagers adapt to using and having alcohol in their possession, it will only be salt in the wound when it is suddenly seized from them. Teens who end up developing drinking habits due to certain factors may suffer from agonizing withdrawal. When younger teenagers and 18 year olds realize that the laws can be changed so easily, they will not withdraw their cause. They will continue to push for a lower drinking age. This will only lead to a relentless squabble, which will continue on indefinitely.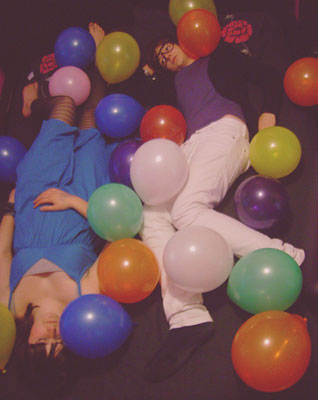 © Jess B., Nottingham, United Kingdom