Pursuing the Mexican Dream
MAG
December 30, 2012
In "Pursuing the Mexican Dream," author Mateo Mansilla-Moya stated, "I have realized that if I'm going to do something right in this life, it won't be in a country that lied to my family and me. It won't be in a country that mistreated my mom." I found this unsettling.

While I'm sorry things did not work out as his family wanted, I feel that America is not at fault here. Yes, the U.S. Immigration and Customs Enforcement agency interrogated his mother and deported her, but that doesn't mean they mistreated her. It seems to me that they did their job. It is a well known fact that the United States has a large number of illegal immigrants and there is a lot of pressure on border officials. I think they should not be blamed, but rather commended for enforcing the law.

Also, Mateo claims, "We had no idea we were committing a federal crime" because the school told his family that they just needed student VISAs. If that's the case, then the school district and teachers should take some responsibility here. In a town so near the border, I bet they deal with this situation often. Instead of encouraging students to remain here illegally, they should have helped them file the correct paperwork and get started on the path to citizenship.

I wish Mateo luck in pursuing his Mexican dream. I commend him on his resolution to make his home a better place where all can find education and employment.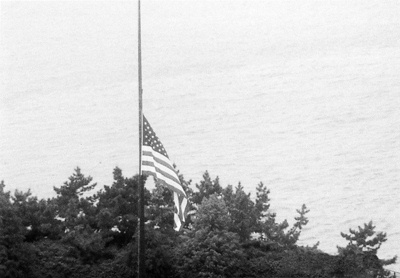 © Anonymous