Why You Should Give This Piece an Editor's Badge
July 25, 2015
Most of the time, viewers only "view" your work if, a) you shared the link or b) it's featured on the main page or elsewhere. These usually have a small, red mark with a white check slashing through its center, known by Teen Ink--and its staff--as the all-famous Editor's Badge.
You can only get one if your work is rated high above the others, but today, I might be stretching my limits a miniscule fraction to ask this one, pressing question to Teen Ink and its editors -- Can you give this essay an Editor's badge?
I know, I know--you must be out of your minds right now--"They're actually asking us this?" and deciding, with wounded hearts and minds--weather to even post this ON THE WEBSITE. But that would defeat the whole purpose, quietly discarding a piece of work, left to sit in an empty desk drawer for countless years, WITH NOBODY READING IT! This is outrageous, people! We can't let work like this, especially if the author of the specific piece SPENT ALMOST AN ETERNITY trying to perfect it!!!
Sadly, this is the case with most publishers and/or websites that feature teen literature and/or publish books. In traditional publishing, this occurs more, since they pick through and select the highest rated and well written books. The others, as I said, are left to sit in a desk drawer and accumulate dust  for maybe years, until SOMEONE, and I mean YOU, yes YOU, teen ink member(s), reading and contemplating BEHIND THE SCREEN, bothers to PICK IT UP and actually read it, CONSIDERING THE FACT it was published by a teen who thought they had no potential in the writing business and were downcast by this fact, one day logs on to Teen Ink and finds--magically--that a red Editor's Badge had appeared mysteriously beside one of their best and well written works.
This would make many teen's hearts open up wide, feel glad that they EVEN BOTHERED to sign up for a Teen Ink account, and read and publish some of their work. Others commenting might say this is a waste of time, to write this essay that goes on forever about giving me the Editor's badge, but they're wrong.
This took me a while to write. In fact, every second writing it was excruciatingly  painful, for every second I was thinking: "wouldn't this make them more reluctant to give it a badge that signifies its worth and status?" I almost deleted it, but then went back, and carefully selected the article and pasted it into the submit form on your webpage.
Feel glad, Teen Ink, that someone out there is taking the liberty--as well as time and money--to publish your magazine at all. Many teens and students alike read the work in the magazine, deciding themselves if they wish to write as well as your hand-picked masterpieces, drawn carefully from a stack of loosely positioned papers. 
Maybe the editors are faulty when picking--But I've read some terrible pieces that have been given an Editor's Badge. In my opinion, some lowly-rated works have been signified, in my mind, as deserving of high status and recognition by all who go to the Teen Ink site.
The Homepage would grant the most likes and views, but you can place this anywhere you like, maybe bury it under a stack of crumbling essays or discarded manuscripts written by rambling teens--but please, please, consider giving this essay an Editor's badge. It could change my view on my writing and help me perfect it however I can, if it even NEEDS to be perfected at all.
I appreciate your time considering putting a small, red badge beside this piece of work, and hope it has taught you something about the world of teen publishing and how hard it is to find the courage to even write at all.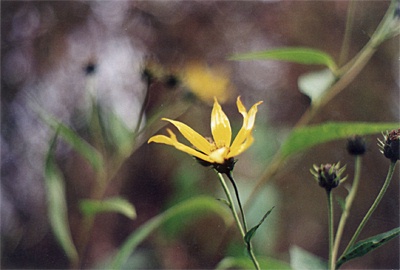 © Scott R., Casco, MI