Letter to Myself
October 13, 2016
Letter to Myself, by Claire Wang is a free verse poem and memoir that has the writer reflecting back on herself. She asks herself: Why? Why is she so intent on shaving her legs? Why is she so concerned about boys liking her? And why does she continue to be like this? Claire Wang tells us about herself through a beautiful poem - as a 15-year-old self insecure about her looks and body. The descriptions are intricate, having me hooked from the very beginning to the end.

Letter to Myself shines the spotlight on one of the many issues teenage girls face as they progress into and through their teens. These girls become so concerned about their body and whether that boy would like her or not that they began hurting more than helping themselves. Girls see the magazines of women with their seemingly "perfect" body and began to aspire to be like them. This can lead to many of them feeling sensitive about their weight and body hair, potentially resulting in anorexia and depression.

Although it isn't as severe, I am also a bit personal about my weight. I am considered overweight for my age. As a result, I try to wear loose baggy clothing to hide it. I sometimes skip breakfast or have a smaller portion at dinner. This poem made me step back and reflect on the direction in which I was heading down. While it is reasonable for me to try and lose weight, I realize I should find more healthy ways to accomplish this than living "off nothing but black coffee and / cinnamon-flavored chewing gum."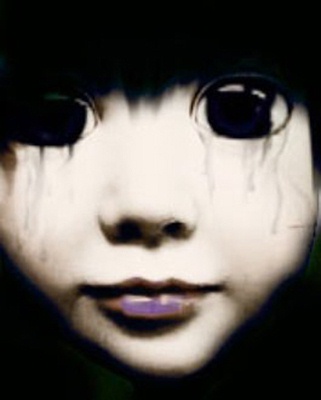 © Stephanie C., Gaithersburg, MD