In Defense of My Ornament
December 4, 2016
     Like the writer of "In Defense of My Ornament," Maggie LaCross, I have a sister whom I believe outshines me as well. Maggie explains how she grew up seeking approval and attention from her older sister. Her sister is always better than her. She surpasses Maggie in school, arts and crafts, and everything else. In the end, Maggie learns that she is Maggie. As her annual Christmas ornament suggests, she isn't better or worse than her sister. She is herself.
     I suppose it's a bit embarrassing that I am envious of my younger sister. She has better ideas, better reflexes, and a more outspoken personality. She is better at science and music. My parents are constantly comparing me to her, how she reads more books than me everyday, and how she exercises and socializes more.
     Not only did this article made me realize that my sister isn't necessarily better than me, but also that she might actually feel the same for me. After all, I know that I am more organized, artistic and mature than her. And sure enough, after discussing this, my little sister revealed to me that it was true. She wished she was better at math than me. She wished to get higher test scores than me. She wished to be prettier and smarter. She wished to be better than me.
     I showed "In Defense of My Ornament" to her. I explained its message. She smiled and decided we should find something we both enjoyed. With that said, I'd like to thank Maggie LaCross for helping both me and my sister improving our relationship. As sisters, we weren't going to become rivals, but partners and best friends.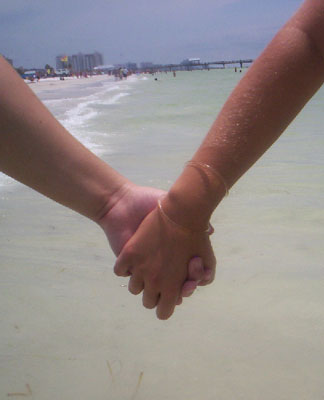 © Belinda H., Palm Harbor, FL