New Year's Eve Tragedy
February 2, 2017
When celebrating the New Year, I imagine a living room packed with friends and family painstakingly watching as the minute hand ticks toward 12. I imagine the massive explosion of cheers, fireworks, and color. "New Year's Eve Tragedy," by Gracie K. was none of that. It weaved a story of black and white, grief, and most of all, guilt. It began with a simple jury trial of a drunk driver in a car accident.

Now as a student who has never drank or got behind a wheel, I couldn't possibly have related to this. I had seen the numbers and heard the warnings - "Don't text while driving," or, "A drunk driver is never a good sign." As I read on, Gracie slowly unravels the emotions running through the 17-year old drunk driver's head, and it can be summed up in a sentence. He killed his best friend.

As mentioned, I've never been in or seen a car accident - just the aftermath of it. I've seen the crushed cars, heard the ear-piercing screech of a sudden swerve, and felt a dull sadness for those who survived. This tragic story brought out something deeper. Driving wasn't something to be taken for granted. Driving brought a sense of freedom, yes, but it can also bring danger, pain, and death. Rest assured when I get behind the wheel, I'll be 200% sure that the ride won't end in tragedy.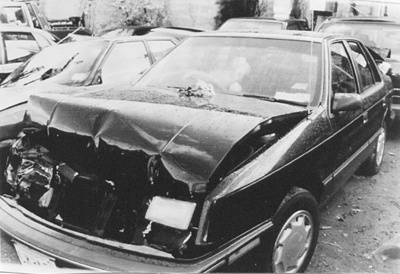 © Maura D., Marshfield, MA