Culture Shock
April 5, 2017
        Mary Cumpston's article Culture Shock provided a pleasant surprise. The author reflects on her experience in living in Ireland. She realizes how people stereotype those from another country. I admit at one point, I believed Ireland had fresh green pastures and frequent rainbows. Mary returned to America thinking that in order for people to truly break away from stereotypes, they will have to dig into other cultures. All those embarrassing moments would be worth it.
        I am of Asian descent. And so, there is no avoiding someone walking up and asking me why was I so good at math or if I played the piano. I can't even count the times I've heard some classmates complain about my high grades, saying I probably went to some prep school. Though some of these stereotypes are true, many aren't. China is not Ireland, but that doesn't stop people from assuming things about me based on my face.
        Nevertheless, this piece has encouraged me to learn more about the cultures of other countries. Perhaps sometime in the future, I could travel to Paris or London or even Egypt. That way, I won't have to stereotype them any longer.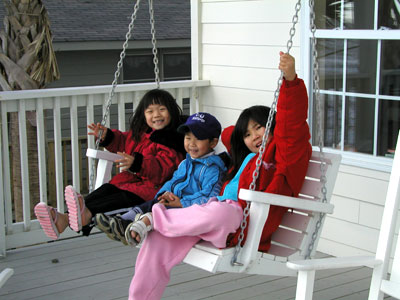 © Annie Y., Northborough, MA