Feedback on A Birthday Gift
October 13, 2017
My mother was touched after reading "A Birthday Gift" by Amy E. She said that it brought her back to her own memories of working at a factory when she first immigrated to America. She was around 15, balancing her priorities of supporting my grandfather and paying the rent with minimum wages. It wasn't nearly as bad as the conditions back then, but left her with the strenuous experiences of working long, musty hours after high school every day. In "A Birthday Gift," it is 1832, and we meet the characters Henry, the narrator, and Joseph, a relentless worker. They are victims of child labor, and we are placed in a scene a little earlier before the first laws preventing this are passed. Joseph is older, smarter, and works harder for the other boys' futures, ignoring his own health problems. Seeing that it was Joseph's birthday, Henry insists he cheer up for this special occasion.
When Henry watches Joseph cough up blood, he implores him to rest. Instead, Joseph gives Henry a gift on his own birthday- the gift of hope. This tragic, but beautiful piece delineated how lucky we are to be able to escape the stories of dark and choked-up factories that children, no older than the age of eight or nine, had to suffer in.
I read this short story in reproach- not because of the short story, but because of the way children in modern times misuse their newfound privileges compared to the past. It is abhorrent to realize how scantly they treated kids in industries, endangering their safety around large machines. On the other hand, kids of the new generation should be more proactive and grateful for being born into this society. "'It's the only world we have,' he explained softly, with a sad smile. 'We can either give in to it and let it kill us, or we can usher these children into a world that we can hopefully change someday.'" Thanks to people like Joseph, the future of children became a future where child labor was condemned.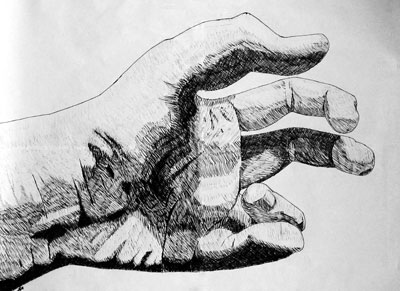 © Luke S., Montclair, NJ