Being Different
MAG
Ask teenagers what their views are on fitting in with the crowd. Many will reply that they want to fit in, be like the popular kids, or go with the flow. The majority of teens who reply that they want to stand out still base many of their actions on fitting in with others. Ask people why they hang out where they do. Common responses are that friends hang out there, or that it is a popular place. Why do people wear what they wear? Typical replies are that the clothes are in style, or that the popular kids wear them. Many of the actions of teenagers are driven by a desire to fit in.

I am one of the relatively few teenagers who really wants to be unique. Moreover, I never use any of these reasons. Why do I want to be unique? I think deep down, the reason is based on human nature. Something about feeling useful, needed, and purposeful is rewarding to me, and probably to others too. If I am unique, then I can fill some niche better than any other person. If I am just like everyone else, then any niche I fill could probably be filled just as well by someone else, and so I would cease to be useful and needed.

I usually wear shirts that are in some way related to math or science. Why? It increases the likelihood that someone who shares my interests - math, science, computers, and learning - will talk to me, presenting the opportunity for learning, my favorite activity.

Historically, I have never wanted to fit in. One example occurred when I was in third grade. I was ready to go to school with my bulky sweatshirt tucked into my elastic sweat pants. Seeing how I was dressed, my mom said, "Why don't you wear your sweatshirt out?" I replied, "No, it's okay." She tried again, "Well, it's really designed to be worn out." I replied, "I like it better in. It's more comfortable." My mom kept trying, "Well, it looks kind of silly, and you don't want kids to tease you." I countered, "My true friends won't tease me about how I dress, and anyone who teases me isn't a true friend, just a bully, so why should I care what he thinks?" My mom gave up and instead exclaimed, "You're absolutely right! But, I like seeing it out, so do me a favor and wear it out," as she untucked it.

Even then, I changed my appearance only to satisfy my mom, not to be accepted. I was, and still am, almost impervious to peer pressure. Peer pressure is driven by and drives a desire to fit in. The people who do the pressuring are attempting to fit in by changing the crowd to make others more like themselves, while those who give in to peer pressure are trying to fit in by changing themselves to be more like the crowd.

Contrary to what some would say, I think being different is good. Anyone who says otherwise is focusing on the wrong aspects of being different. Bullies focus on the negative aspects of how others are different. People who succumb to peer pressure focus on how they are different in negative ways from what is considered "normal." I enjoy being different because I focus on the positive aspects of how I am different, and engage in pursuits that allow me to feel good about myself.

My advice to anyone who is being bullied is to find something about being different that is helpful. Bullies most likely will stop when teasing is no longer enjoyable. Because bullying is meant to elicit a response, when that person stops being affected by the bullying, it no longer accomplishes its goal. Since bullies are used to teasing people, it is possible that they can tell if a person is affected by the bullying by subtle changes in appearance, just like wild predators can "sense" fear in their prey. Thus, it might not be enough to simply pretend that the bullying does not matter. However, if the person being bullied is truly unaffected, it won't elicit any response other than mild annoyance.

I am, as my mom says, "bully-proof" because I am logical. I see teasing for what it is, and that makes it illogical to anyone other than the bully. An illogical statement is obviously untrue and cannot evoke an emotional response. To see the lack of logic behind their statements (which really only amount to "being like me is better than being like you"), I only have to enjoy being myself. My advice for achieving this is to find an activity you love and become the best you can be at it.

By viewing bullying in a logical way, feeling comfortable being yourself, and looking for the positive aspects of being different, it is possible to overcome bullying, as well as many other obstacles.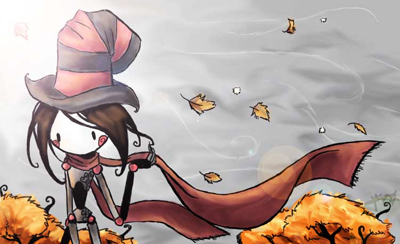 © Anonymous