Distant Photograph
MAG
As I look at the photograph and stare into the mahogany eyes of the girl I was 15 years ago, my world is revolutionized. She is a stranger to me but a best friend within my soul. Her two-year-old eyes emanate a world of joy and sorrow, feelings as seemingly opposite as her parents' skin color. I yearn for her innocence, her freshness, while at the same time I long to tell her everything I now know. I want to tell her not to cry, to love herself, to know God sooner, that everything will be alright. But in her two-year-old wisdom, she already knows. I already know.

It has taken me 17 years to learn to love my uniqueness, to realize that I am all right. Through these years, my identity has been challenged by those who never comprehended all that I am, never understood that I am not a skin color but a multi-faceted and evolving human being. There have been countless times when I have been viewed as a commodity: an exotic Hispanic, perhaps an Islander. Since my skin is so light, it baffles me to remember children telling me they loved my accent and inquiring if I was from Jamaica, a country whose name I still have trouble spelling. Worse was when a blond classmate called me a "n----r" and I was too naive to know what it meant. At the time, I was more concerned that this girl thought I was fat, so I was barely aware of my skin color's significance. More recently, people attempt

to inform me that I'm "mulatto" or, even more harshly incorrect, "mestizo." It is they who are most naive.

I am not a definition. I cannot be classified as a particular type of person, fit into a certain kind of box. I am the face, the heart, of a changing America. It is my duty and privilege to answer questions, break stereotypes, and provide knowledge. And in my minority status, it has taken me years to realize that I am all right just as I am, an intricate hodgepodge of my Italian, English, and Irish mother's love of garlic and the caramel skin and gap tooth I inherited from my father.

I am half white and half black, as deliciously mixed as the chocolate-vanilla twist. I am the taste, the sight, the smell of daybreak, the initiator of a new world. When that world comes, I will make sense to others. I will not be mulatto, mixed, biracial. I will be Juliana, the girl who lives for her friends, faith, family, and Diet Vanilla Pepsi. I will be the girl who spends her life pleasing others in order to please herself. And not only in my eyes, but in the world's eyes too, I will be all right. I will be more than all right. I will be.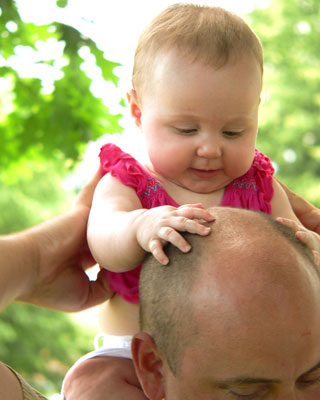 © Anonymous