What's My Name?
MAG
If someone were to ask you your name,what would you answer? You would say it, of course, but deepdown, do you wish you were someone else? I think many of us asteenagers tend to forget who we really are. We spend a lot oftime trying to be Miss or Mr. Popularity.

If you lookeddown the hall of your school, would you see 50 percent of thestudent body wearing the same clothes in different colors?Many go out of their way to shop in the "cool"stores and buy the latest trends, even if they hate the style.But it doesn't matter, right? Everyone else is wearing it. Askyourself if you like the style.

If you answered no,wear what you like. Shop in the stores that are cool to you,not everyone else. If you like it, and it looks good on you,then buy it! Don't shy away from your likes and

dislikes. Take a stand; wear that shirt you have beenwanting to for months!

It is okay to spend time on ourappearance, but do you try to impress others with yourclothes? Beauty is in the eye of the beholder; in other words,it does not matter what clothes you wear or what brand ofsneakers you buy. If people cannot appreciate you for you,they are not worth your time. True friends will see past theclothes and love you for you.

So the next time you goshopping, buy what looks great on you and makes you feelgreat. Don't buy that shirt because Miss Popularity has it,buy it because you love it! And don't ever forget what yourname is.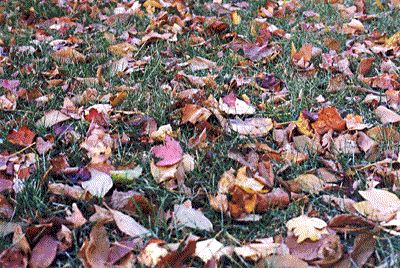 © Anonymous