Islam and Terrorism
MAG
Why do people judge Muslims by what they hear on the news? You misjudge the Islamic people if you believe that every Muslim is a terrorist. We in the U.S. might as well call ourselves terrorists because our country is unintentionally terrorizing Iraq through war.

A recent protest against Muslims during the Six Flags Over Texas Muslim Family Day was pointless. I found that it was offensive and, trust me, I know how it feels to be unjustly hated. As I pulled into the Six Flags entrance, I could see protesters with signs that cut my heart in two. One said, "We don't want Six Flags Over Terrorism." Imagine seeing people like these protesting your religion.

Yes, I'll admit that there are a small number of Muslims who are terrorists, but that doesn't make every single one a terrorist. Probably about 99 percent of the Muslim population is against terrorism and war. The Muslim people have the same opinions as most Americans. Osama bin Laden does not represent the Muslims in the world – just his feelings and those of his group.

Since the 9/11 attacks, my life has completely changed. People at school started looking at me differently and spitting rude comments at me. Terrorism changed the lives of not only me but everyone in America. It made people sad, mad, and in my case, shocked. Most Muslims would never have even thought of doing something like the 9/11 attacks, but Osama bin Laden introduced it to the world. I am completely against terrorism and war, but many people don't see that side of me and the Muslims around me.

Someone who takes part in terrorism is not a true Muslim. Terrorism is a crime against humanity. Islam is a religion that means "peace." In the Koran, the Holy Book of Islam, God commands believers to bring peace and security to the world. "The Islamic morality is the cure for terrorism, not the source of it," states the book Islam Denounces Terrorism. If this weren't completely true, I wouldn't be writing this piece. More Muslims need to speak out to the world in order to change people's views. The false statements about Muslims and terrorism on television also need to end.

If you knew what it was like to be in my shoes after the 9/11 attacks, you would never make rude comments about Muslims. If you knew how it felt to be hated when you are innocent, then I wouldn't have to write this article.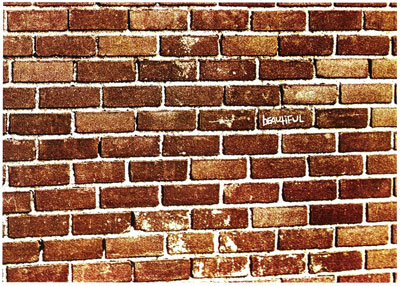 © Anonymous