My Problem is Not a Trendy Thing
May 6, 2010
People don't seem to get it. They think I'm "anti-social" because I'm "Goth". Whenever they ask me if I'm a Goth, I just say yes, rather than explaining what I am. When I say yes, they call me a poser. When I say no, they tell me I'm in denial. So I'm "anti-social" because I'm a "wannabe Goth".
That's where they don't get it. I'm not emo, scene, punk, or Goth. I'm just me, just Zombi Vamp. I'm not anti-social either. I don't avoid people out of choice. It's called Sociophobia. I'm afraid of people. I don't think anyone gets that. Not teacher, friends, or even my family.
It's not like I'm a shut in. I go to school, work, and I volunteer at an art museum. I can function fine around people. It's talking to them that is the problem. It's a crippling fear that it is incredible hard to overcome. I've had it since childhood yet people think I'm just weird or crying out for attention.
I'm not. I don't want to be your friend, I don't want you to feel sorry for me, and I don't want you to mock me. I just want you to leave me alone. I'm not avoiding you just because I want you to talk to me, quite the opposite. I just want you to get it.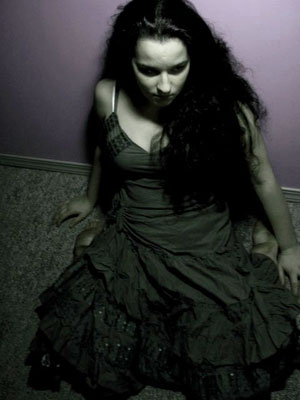 © Brianna D., Everson, WA