May I Ask a Question?
June 10, 2010
I realize by saying this, I am vulnerable. I can be humiliated, yelled at, shamed. You can scream at me till I burst out crying, and my tears streak down my cheeks like waterfalls. I realize I have opened myself to all of this, yet I ask anyways.

Why is the sky blue? What makes a clock tick? How can we determine the time of day by the sun? Can the sun really burned us in less than a second if we were to land on it? Could we land, bringing humans along for the ride, anywhere other than the moon? Can you really have a blue moon? Or is it simply an ice cream flavor?

Now, by asking my questions, I could seem brave. I am opening many doors, some good, and some, as I said before, bad. But I am doing it anyways. Why? Because I want a better understanding of the world around me.

My questions don't always pertain to science. I ask math, literature, history, anything you could imagine, I ask. Even if it gets me in trouble.

I ask my father, "Do I have to?" I ask my mother, "Couldn't I do it later?" Those two questions make or break my day. Will they answer me civilly, or will I get punished for my curiosity? Its always one or the other.

But why must it be this way I ask. All I want is a reason. But I don't get one all the time and its frustrating. But I am just a kid, no one expects me to formulate my opinions or have a mind of my own. Ridiculous right?

But the world is full of questions, and I'd be stupid if I didn't take the plunge, praying to God it turns out the way I want it to. I take the chance that it might not. I take the chance of it getting blown up in my face. I could look stupid. I could look a number of things. My peers could snicker and scoff at me. My parents could yell. I could look like a kid wearing a dunce cap in the corner of the room, facing the wall.

But I'll never get my answers until I try.

So, may I ask a question?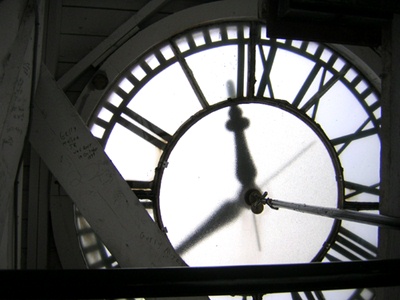 © Tatyana Z., Norwood, MA