Indivisible
November 14, 2012
Last week, I reacted poorly to the results of the presidential election. And I blamed it on the people around me because most of them were treating it like a rivalry game in college football when it was something so much bigger than that.

The next, I woke up and remembered something. One thing: "To the republic, for which it stands, one nation, under God, indivisible, for liberty and justice for all."

For some people, the words "under God" may jump out at them. Trust me; His name stands out for me, too. But there's something about that word – indivisible – that I have always seen in bold in my mind while reciting the Pledge.

I don't know about you guys, but I feel like this nation is a little divided at the moment.

It doesn't matter who the president of this fine nation is. We are the people. We decide for ourselves what our lives are going to be like. And we can't make this beautiful place better without helping each other out.

Just think about it.

Sitting around and fighting about who deserved to be president more is just as pointless as arguing over who deserved to win in the face-off between the University of Georgia and the University of Florida. It's over. It's done. It's not worth fighting over; it's not worth calling people out over. And it is definitely not worth splitting apart as a nation.

It's time to stop the fighting and to band together as people who love their country, regardless of who is running it, not only for the next four years but forever.

We're Americans. We are all a part of the land of the free. We should be proud of that, no matter what.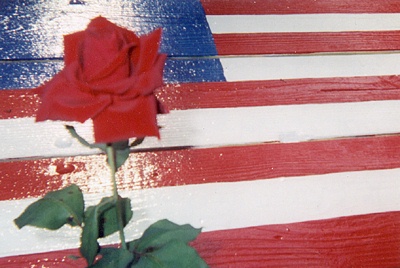 © Elizabeth H., Gulfport, MS