Don't Let the Passion Go
August 3, 2014
"Don't let the fear of striking out keep you from playing the game."- Babe Ruth

Life, too, is sort of like a game.

We start with what we're given, advance through the years like a game board hoping to attain whatever it is that makes us the winner, and somebody wins.

But what if we begin to believe that we don't have a chance at winning?

You probably think that I'm going to continue this post by inspiring you to be positive and not give up on your goals.

However, there is something else that I think many people begin to face as we get older.

We start losing the passion for the activities, ideas, and dreams that we once were so hopeful about and sure were going to come true.
Or, we try to make ourselves believe that we don't "need" to fulfill those goals and dreams to lead happy, successful lives.

Nobody wants to admit to him or herself that they "lost" or couldn't accomplish their dreams, and so many of us slowly but surely allow those dreams to fade into the past.

That is, until we one day (might) look back and wish or realize that we could've\should've continued with those plans.

To all of you who feel\believe that your "childhood" dreams are just not the path for you, or are not important, anymore- double check.

Maybe you're just letting that passion or dream go because you feel like you're too old to achieve it, or that you missed your chance, or that it won't work out since you're going to college, or it won't work out because you don't have the time you used to have, etc.

Think about this:

Life is going to happen either way. Do you want to let life go according to your terms, or the terms of "whatever happens?"
It is only when you have tried to the best of your ability and things still don't go according to plan, when you can say, "I did my part."

The one clear difference between a game and life, is that a game can be played multiple times while we only get one chance at life. Of course, we are given many opportunities throughout life to improve ourselves, sharpen our skills in a particular area, and to experience happiness and joy- but we get only one chance to enjoy life as a whole.

We get one shot to live the best life possible, and to live a life that is reflected off of our dreams and aspirations.

Babe Ruth understood this idea not only in terms of a game, but also in terms of life.
He was talented- which was one reason why he had the chance to live his dream.
However, there were so many reasons why he wouldn't have been able to succeed- one of them being racism.

Even though he was threatened and his life was in danger by being placed in the public eye, he did exactly what he encouraged others to live by:

"Don't let the fear of striking out keep you from playing the game."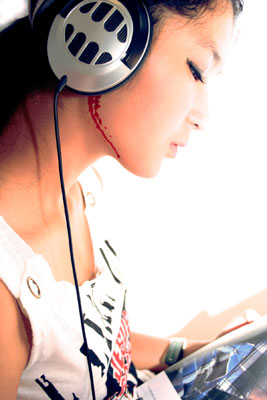 © Jiani L., Toronto, ON, Canada