Thank You Brains
November 3, 2014
Minds.
They think, of course, but what else do they do?
Well, think about it.
My mind is telling my fingers to write these words; telling me to blink when my eyes start to burn from staring at the screen for too long; telling my body that this couch is uncomforable in this position; that I should breathe more often; tells my heart to keep the blood pumping, because blood is always good; making me know that my tongue is in an awkward position in my mouth; telling me to stop this paragraph about how amazing my brain is, or really how any brain is; or how brains named themselves.
Truth is, brains are impressive, the mind and the way it functions it truely astounding. They make you feel, solve problems, make problems, love, touch, see, to read, to proccess, talk, learn, and every now and then make mistakes.
So, thank you minds and brains everywhere. For being on top of things, for making us feel, for making us hurt, for making us joyous, for having such high vocabulary, for helping us dream, to create dreams, to brag about yourself, to be there for us.
Thank you brains for everything.
Sincerly,
The bodies who depend on you for everyday life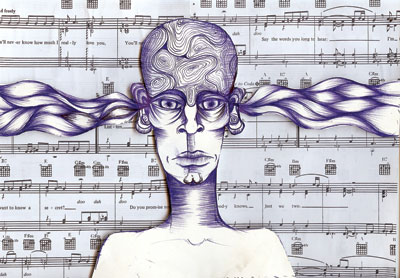 © Ani S., Petaluma, CA