The Clown, the Drug Ring, and the Wardrobe
September 23, 2012
Summary:
"You see," she began to explain, "This girl. She had originally reported the murder, and we assumed she was innocent. That was until we saw that she was the last person that Mr. Gaffen had called and that she had suspiciously just gotten off a flight from the US."
The last fact reminded him of his little sister. He could not help but feel a slight paranoia as he heard it. "Um… Where is this girl again?"
Sally pointed at the ratty couch near the stairs to a slightly disgruntled young woman in a faded out band shirt and jeans with an oversized black bomber jacket.
"What the hell!" John had gone berserk and started running to the couch. His reaction surprised everyone in the building, including the handcuffed Florence Watson.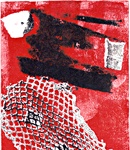 Sharon H.
The Clown, the Drug Ring, and the Wardrobe