Exo Planet: Shoot Anonymous
September 18, 2013
Summary:
"Not bad," he reasoned. "But you must learn to never let your guard down."
He chuckled to himself, then began walking off in the opposite direction. I glanced down at my sword. Not willing to give up that easily, I grabbed it and charged him.
"I don't just give up!" I shouted as he turned and blocked my predicted blade.
"Then show me what you've got," his crooked smile challenged.
We broke into battle once again. With each thrust I became braver and my senses more keen. It wasn't just sword fighting now. We were incorporating our whole bodies in the fight; ducking, leaping, twirling, rolling. Multiple times I found myself at the mercy of Tao, but each time I got back up and continued to fight.
"Tao!" a shout came from the top of the hill.
That split second was all I needed. I could sense the break in his concentration, enabling me to take a chance. With a fake jab, a quick swing and a kick of my foot he was on the ground. His sword skidded across the ground, and before he had a chance to reach for it I held my own sword to his throat.

-----------------------------------

Kris stormed across the room, reaching me in three steps. He put his face straight up to mine, and breathed heavily in anger. "Think positive? I'm the son of a coward. I'm the son of a disgusting man that only cared about himself. I couldn't even love my own father. My whole life I've had to live in the darkness of reality, and you ask me to be positive?" His face boiled red with so much anger that he was bound to burst at any second.
"So you're telling me you're no different? Our leader is a coward, just like his father?"
The crisp sound of Kris's hand making contact with my cheek filled the room and a stinging sensation spread over the side of my face.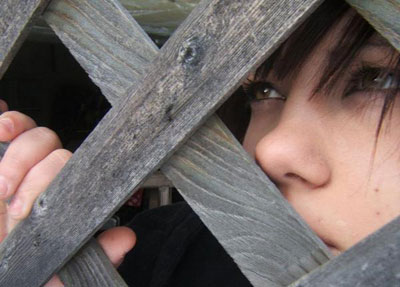 Rebecca D.
Exo Planet: Shoot Anonymous