The Diary Of a Teenaged Lunatic : Bomb Blasts and Teen Sensations
May 19, 2011
Summary:
Okay. So I just turned sixteen years, 3 months, 2 weeks, 4 days, 13 minutes and 11 seconds old.
Question: What have I done with my life so far?

Answer: Nothing.

1. I once asked my Mom what a G-spot is. And now, she doesn't let me anywhere near her women magazines.

2. I'm in love with the cutest, most popular guy in school and he doesn't even know that I exist.

3. My neighbor is in love with my Dad and thinks that telling me her ravishing fantasies about my Dad is amusing to me. Yes, she tells me how much she wants my dad to divorce me mom. She tells me how hot my bald, pot bellied dad, who thinks that playing classical Indian on a guitar is cool, apparently is.

4. Whenever in panic, a bubble of babble materializes somewhere near my head, making rational thinking impossible.

Now I've been handed down a diary and a pen to figure out my life. There is so much to tell. And I'm almost afraid that my hand is going to fall off.
So, do you want to hear my story? The story of a regular teen aged lunatic?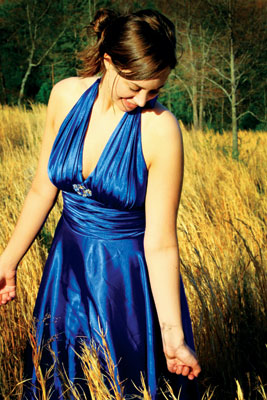 Yamini G.
The Diary Of a Teenaged Lunatic : Bomb Blasts and Teen Sensations