Keep Creationism Out of Science Class
MAG
"I contemplate with solemn reverence that act of the whole American people which declared that their legislature should 'make no law respecting an establishment of religion, or prohibiting the free exercise thereof,' thus building a wall of separation between Church and State ..."

- President Thomas Jefferson, 1802

I've lived in Madison County all my life. Surrounded by the beautiful Blue Ridge Mountains, Madison has more rolling farmland than town. The closest Wal*Mart is half an hour away on the edge of Charlottesville, a liberal oasis best known as the home of the University of Virginia and the Dave Matthews Band. Having Charlottesville so near has always made me feel a little immune to the rural side of my hometown.

It never occurred to me that Madison County would decide to teach creationism in its high-school biology classes. In my mind that only happened in small towns in Tennessee or South Carolina, never Virginia, never so close to places like Charlottesville and Washington, D.C. Sadly, this year the school board voted to give creationism and evolution equal time in science classes.

You should know that I am homeschooled. The vote to teach creationism really won't affect me firsthand, so why do I care? Sometimes I don't even know, since my friends who go to the high school don't care half as much as I do. I think it's partially the flawed argument to get creationism into the school that bothers me. Some claim that evolution is only a "theory"and shouldn't be taught as fact. They claim that creationism should also be taught to give students options to choose from, so they can form their own opinions.

At first that logic seems sound: schools should not teach just one idea. But is it fair to say that evolution is only a "theory"? In science, the word theory is used differently than it is in everyday speech. In science, something must be proven before it becomes a theory, and so things we take for granted as fact (the existence of electrons, or the orbit of the earth) are technically still theories.

Evolution is a widely believed theory among scientists, in fact, almost all of its opposition is based on religion. And now we come to creationism. It is impossible to call creationism a scientific theory since it is based on religious beliefs, not science. To believe in creationism, it is essential that you believe in the existence of a higher being. But wait, God in public schools? Doesn't this go against separation of church and state, one of the fundamental concepts of the Constitution?

It does. In fact, many communities have been sued for teaching creationism. According to U.S. law, schools can teach different explanations of life on earth, including creationism, but not in science classes. There, only genuinely scientific explanations of life on earth can be taught.

Why does Madison County and increasing numbers of school districts believe they can get away with teaching creationism in science classes? Well, in the end it all comes down to the fact that those who want creationism out of the schools are in the minority. There isn't a large enough, or active enough, group to protest, and no one individual has enough time or money to fight the school board.

Creationism is a very exclusive belief, only fitting in with a certain branch of Christianity. It is not fair to teach a belief unique to one religion in schools as science; it discriminates against anyone who does not believe in a literal interpretation of the Bible. The act of teaching creationism as science goes against the principles upon which our country was founded. The beauty of our Constitution is its protection of people's right to practice any religion they choose. Keeping religion out of public schools is meant to ensure our freedom of religion, and teaching creationism as science is putting this freedom in jeopardy.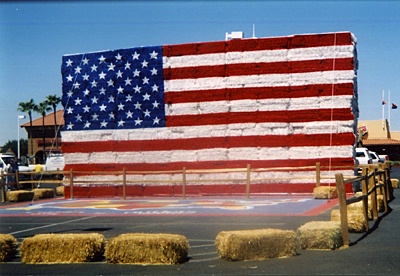 © Anonymous