Growing Up in Red, Green and Blue (The American Family)
MAG
I'm getting used togrow,
But I'm frightened of the electronic engineers -
Dad? Who areyou?

Watching the pictures of change,
But they aren't on thewall.
Mom? Where were you?

Growing in digital, in red, green, and blue-
"Sesame Street" and "Pinwheel" are the only friends Iever knew.
Family? How could you?

Then they started to make achange,
Violence was the stage
Kind of like the Mom and Dad I was supposedto know.
Mom? Dad? Am I a soap-opera basket case to you?

Thirty fivechannels was the ideal family,
Armed with a mute button and an option to turnit off,
Much like they did me.
All I know is no one cries -
Foreverything is solved next week.
I'm still waiting for mysolution.

Sometimes it goes out of service,
And all I hear or see isstatic -
Like them.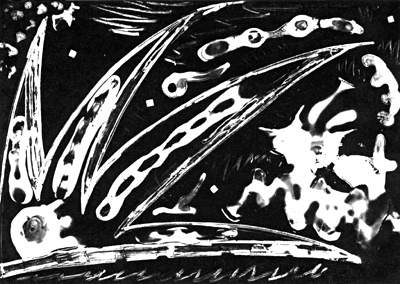 © Anonymous