I AM WHO I AM
September 12, 2009
So, i just have something that needs to be said....

Okay, life can suck and when self-absorbed Barbie clones tell you you're not perfect and point out your flaws, life gets harder. That's the way it is.

They whisper behind your back, and then tell you to your face that you're not them. Well, there are some things I think other people need to know.

I walk through the halls every day,weighing in at 115, average for an athlete. I wear my skinny jeans and vests while those skinny, long-legged, dress-wearin' cliques come up and laugh at my outfit and then tell me I'm big.

And this is what I say...."Congrats, psycho, you're a zero...but I'm about as hungry as you look so I'll go eat some pizza." I'm proud of my size-7 frame because it means I'm not like everyone else. I spend my time on the court, not on the scale.

You can call me fat and gross, I'm not gonna' care cause' I like who I am. I'm okay with it. I do have flaws...haha yeah, my eyes are uneven, I had braces for three years,my legs are a bit short. My thighs jiggle when I walk, I lack a butt, and I still drink Slurpies with a curly straw.

I don't own any lip gloss, I wear outrageous make up, I don't even know what concealer is. I buy $1.00 eyeliner at the drug store and I think black nail polish is the shiz. I laugh at inappropriate things, I eat burgers and fries more than anything. My knees are kinda' weird and my toes are the almost the same length.

So, if you're one of those girls who make other people feel crappy about themselves, I have one thing to say to you: kiss my unexistant butt!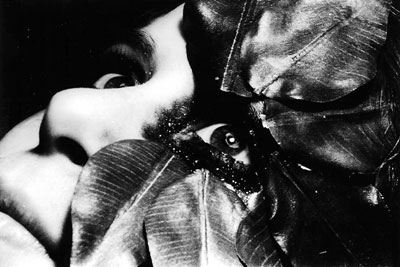 © Marissa S., Westminster, CO