According to Cliché
October 13, 2009
My favorite cliché in the whole world is, "Things change." The second being, "Life goes on."

They're both oh-so-very-true. And yet, for whatever reason, I keep seeming to forget that. For whatever reason, I insist on subconsciously not listening to them.

Things change. It's simple, it's self explanatory. Things change. You can plan out your whole life, every single minuscule aspect of it, and chances are, it won't go that way, or in any way even slightly close. People change, relationships change, situations change. You change.

The love of your life turns out to be someone else entirely. You change into someone else entirely. The result? You two grow apart.

Your best friend deserts you ahead of time after you two planned out the rest of your "best friendship." And sadly, that's the nicer ending. In reality, the two of you will very probably also grow apart to the point where one you secretly despises the other and are practically strangers.

You, whoever you are, certainly love your family, even if it's only a little part of you. When you were younger, they were your whole world, they were everything. Now look at you. You can hardly stand them at times. You can't wait to leave them.

You grew up, matured into your own person, shaped yourself to be the way you are, however you are.

And the thing is... life goes on. You can be left behind, completely alone and heartbroken, and life will go on. It doesn't care who died, or who lost who, or what happened to anyone. It just goes.

And in a way, we're very similar. We read about those who died, and we live our lives. We lose someone, and we continue with our daily routines, first a little slowly, adjusting, easing, but eventually, it's just as it was, and you find nothing has changed. Our hearts get broken, and maybe we'll smile a little less, we'll cry a little more, but we'll continue with our days, we'll move on, and when we fall back into everyday life like it's nothing, we probably won't even realize it.

So what keeps us here? What keeps us going, when we know all this? When we know that things will heartbreakingly change, and then life will continue? When we know that people will let us go as easily as we let them go?

I believe the answer to be fairly simple, really.

Life goes on.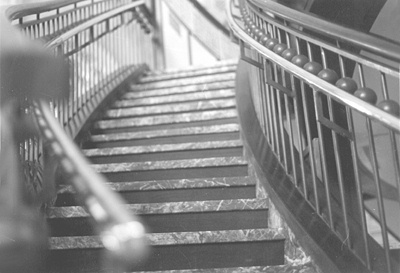 © April P., Marblehead, MA