Different
July 12, 2010
I am a different kind of girl. There are endless things that make me ''Not-Your-Average-Teenage-Girl'' such as:I hate shopping, I hate Justin Bieber, I hate Kesha, I hate Valentines Day, I dont want to be in a relationship, and I dont go to places like AE, Aeropostele, Abrocrombie, Hollister, etc.

Now, let me explain some of this; I don't like shopping because it is just waking around changing in and out of clothes that you barely ever wear, Justin Beiber and Kesha are just fakes and they creep me out, I hate <3 day because why can't you just tell somebody you love them everyday??? and those stores, here are three reasons: They smell like shit, the workers there are racist, and it is impossible to find something with out their name on it.

Music wise, music is my life. My favorite bands are:The Beatles, The Killers, We The Kings, The Ting Tings, Owl City (NOT under any circumstances ''Fireflys''), LIGHTS, All American Rejects, Paramore, All Time Low, and HOLLY Mountain.

So yeah, where I live, pretty much everyone looks the same, same hair colour, same hair length, same eye colour, same wordrobe. Well my life's goal is to not fit in, to be different, so I have red hair, green eyes, and my wardrobe is basicaly just tutus.

What are your favorite bands/singers? Comment them! please? love you!!!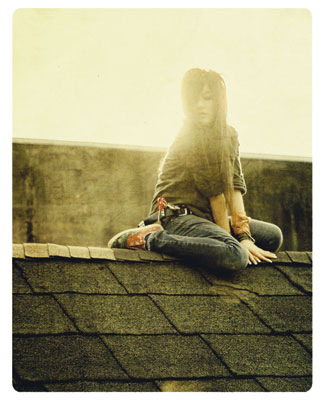 © Hailey J., Lake Oswego, OR