Should We Submit to Expectation?
November 1, 2012
In a society that is enhanced by the innovation and ingenuity of individuals, how is the U.S. civilization possible if its members are stereotyped? Frankenstein serves an exemplary paragon of the detrimental destruction of others' expectations, in which Frankenstein's creature is believed to be a monster, thus becoming one. Also, though history had displayed many anecdotes of dogmatic prejudice toward women, several females, such as Susan B. Anthony, had retaliated against these discriminations, and have largely influenced society.

Frankenstein, written by Mary Shelley, delineates one example of the consequences that arise from negative expectations. Although the monster was not an artifact manifested to be evil, rather, the timorous judgments of those around him turned him so. Consequently, due to the creature's marred countenance, several partisans have feared him, expecting depravity from his deformity. Thus, as Frankenstein's invention traveled searching for solace, the world cast perfidy, envenoming the monster to vindictive madness. Eventually, the influence of his adversity and rejection transforms the hideous character into the predominate antagonist.


Another example of prejudice has been cast toward women, who though disdained from patriarchal societies, risen above it too display tremendous competence. A fine example was Amelia Earhart, whom despite completing in a mostly male environment, became on of the renowned pilots in aviation history, and the first to sail traverse the Atlantic. Additionally, Susan B. Anthony had transcended society's expectations, in becoming a successful lobbyist who eventually enfranchises American women everywhere. Moreover, the essence of feminism demonstrated the strength of women, especially in the 1970s, when women fought the disparity in the workplace and against the Feminine Mystique.


Therefore, the U.S.'s denizens must retract from the stringent expectations of others, displaying their iridescent individualities. As Frankenstein demonstrated, the prejudice of one's society can prove to be malicious, as the expectations of others' turn to become destructive self-fulfilling prophecies. Furthermore, often feminism has proven to be faced with others' ideas of conformity, has stood out from stereotype, with heroines, like Amelia Earhart and Susan B. Anthony. Finally, the culture of the U.S. must never submit to expectations, if the U.S. wishes to thrive healthfully and socially.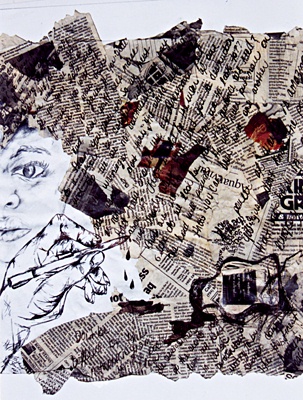 © Lashieta F., Kannapolis, NC