Smile
April 25, 2013
Smile. Even through the tears and the pain and everything you think is so very terrible. I often find myself upset about one thing or another. It happens to all of us we get caught up in the worries of this crazy mixed up world. For me, a teenage girl, in High school, it's about my friends and their problems, rumors, boys, homework, and stuff like that. And to the eye of an adult it's so easy and pointless. Adults don't see how much this stuff really means. I often find myself wondering if my parents and grandparents were ever teenagers. And yes they were but that was a different time.


Oh, I'm getting off topic anyways even through all my struggles and what not I smile as much as I can. I try even harder to make other people smile. Because I want happiness in the world. I know what sadness and pain and terrible emotions like that feel like. I just feel like people don't take enough time to enjoy life. Yes your life may be tough but so is everyone's. That does not mean you shouldn't try to enjoy yourself and live life to the fullest. Even just noticing the small things can make a big difference.


For example I have had my fair share of crushes and boyfriends and they always have some smooth line to make me "feel good about myself" or to make me smile. But this one guy I dated always noticed the small things. He noticed something I have noticed my eyes change shades with my mood. They always stay blue just different shades of it. And it truly made me happy knowing he payed attention to the little things. So yes in life the little things count. If you take the time to notice them. And paying attention to the small things can make the big things so much better.


So get out of your "poor me" or "I hate this" slump, and enjoy what life throws at you. Take every chance, drop every fear. Do the things you have always wanted to do because one day you might not be able to do them. And no one really knows when that day is so go out and live!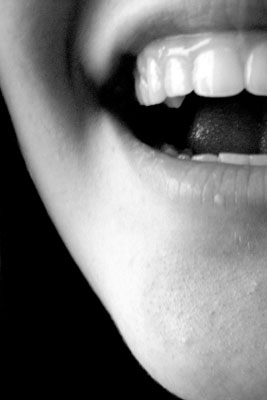 © Katya K.