Why you should rarely eat Hotdogs
October 1, 2013
Four Hundred and Fifty. Is that the number of cell phones sold every minute? Or the number of pages printed every second in America? Or Is that the number of times your mom tells you to clean your room every week? No. It is the number of hotdogs eaten per second. Very much a part of Americans diets and culture today are hot dogs. What started as quite healthy sausage links, deliciously smoked, or seasoned with herbs, has quite quickly turned into a way of making hot dogs faster, cheaper, and unfortunately much less healthy.
The people in America eat a lot of hotdogs. We eat an average of 20 billion hot dogs a year. Did you know that on the fourth of July, approximately one hundred fifty five million hot dogs are eaten. That's enough to stretch from Los Angeles to Washington D.C and back five times with hot dogs left over. Hot dogs in America, have become such a part of our daily lives. Many movies and commercials feature hot dogs, maybe with celebrities, models, or athletes eating them, telling us they're good. There are even songs about hot dogs! And we all know how many people can't go to a carnival, state fair, baseball game, basketball game, or other events without buying one. Since 1893 hot dogs have been known as standard baseball fare. Many kids favorite foods are hot dogs, and they are easy to pack or heat quickly. It's amazing how many Americans eat hotdogs.

But are hotdogs really as harmless as they seem, especially the less expensive ones? Studies have shown that 17% of all food-related choking by children under the age of ten is caused by hot dogs. Their shape, texture, and size make them almost impossible to dislodge from a small child's throat. A study found that just one 50-gram serving of processed meat -- about the amount in one hot dog -- a day increases the risk of colorectal cancer, on average, by 21 percent. Most hot dogs have very little pork in the at all, instead mostly mechanically recovered chicken, processed meat, one of the worst things you can eat. They also usually contain potato starch, which makes them very high in carbs. A Swedish study looked at data collected on more than 4,700 patients from 15 studies recorded from 1966 to 2006. The study concluded that eating 30 grams of processed meat a day (the equivalent of about one hot dog) was linked to a 15 to 38 percent increase in stomach cancer risk.Hotdogs, easy to pop in the microwave, or send in a lunchbox, have become very unhealthy.

Now you can buy hot dogs very inexpensively. American Cancer Society Guidelines state: "It is not necessary to eliminate consumption of red or processed meat; rather the message is that these foods should not be the mainstay of your diet," In May 2010, a study published in the journal Circulation found that eating processed meat was related to a 42 percent higher risk of heart disease and a 19 percent higher risk of type 2 diabetes. The study did not find this increased risk among those who ate unprocessed meat, for example: pork, beef and lamb. There is a price to inexpensive hot dogs, your quality of meat is much less healthy, and unsafe to eat in large amounts

I hope you will continue to realize how unhealthy processed meats, and choose which hot dogs and other foods you buy at the store considering the ingredients, not just the price.Although it is unrealistic for me to ask you to never eat one, I hope you will think twice before eating to many hotdogs.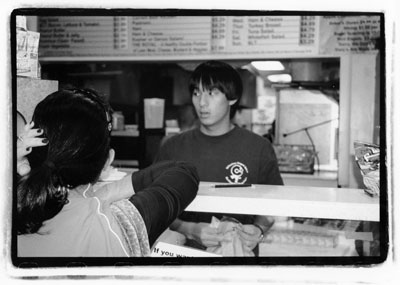 © Rachel D., Bethesda, MD