Where are we headed?
January 7, 2009
When I look at the world as it is today, and I just take a small amount of time to think about it, I can not help but wonder, where are we headed?
Where are we headed, if there are people dying in the millions, due to the greedy wants of a man. Where are we headed, if there are kids struggling to get their small grains of rice for a day, if they are dying, and crying out in hunger. Where are we headed? I can't help but think, if governments are corrupt, and we have no one to look to for our support. Where, in the universe, is our small world headed, if there are people out there, who can only think of themselves, who can only wish for money. Where the hell are we headed, if we just stand by and watch? Where is our world going to fall, if the future, our next generation, is spending their time wondering who won American idol, and when are they going to meet their friends at the mall, when they don't even know that people were, and still are dying in Darfur, or in Tibet. To the least, many don't even care. They don't even see, and they should, because without this help, without this support that the world needs right now, the world will only shrivel and die. We will all die, if we don't fight our ignorance. We need to change, we need to see, and we. WE the next generation, are the ones to do that. We can stop, hunger, and educational crisis. We can do it, We have to start now, and not when the world is entirely in flames. At a young age we must realize, and begin to give ourselves to help the world, to help resolve its problems. We can make a change in this small world, amongst all the other powers in this huge mess of a nation. With a small push, with a small contribution to the world, we can change, where we are headed. We can change our course, from a corrupted, dying earth, to a place, where there is no war, where peace resides in every town. Where corruption, is reduced, and there is food to eat, to not go hungry when everybody should have the right to eat. This isn't impossible. This is not a dream. It can be a reality, and if we act, it will be. We can change the course of history, and we can save ourselves, from our own demise. All it takes is one small step. One small contribution to the world. Make a bond. Save one life. Build a school in another country, and help people live, a life that every man on this world should live. It isn't hard. It doesn't take much more than a thought, and a want to change where we are headed. We can stop death. We can bring people out of a bomb shelter in Gaza. We can Change the world. Anyone can. Any small push, no matter how small, can change the course of where we are headed. We all just need to see. We need to see right now, at our present time, and not wish to have seen when the world burns. When you look back, you will have wished to have helped when you have could, when you had the chance. That chance is now. Where are we headed? I'm asking you this, because I know there is an answer that isn't a destination of suffering. Where are we headed? Answer that for yourself, and for me. Think twice, and change that destination while you can. Change it from the suffering our world is in now. Any one can. Save a life. Help end genocide. Learn about what goes on; stop living in a world of ignorance. Learn where our world is headed. Open your eyes, and defy ignorance. When you have, help me answer my question, and let us change the outcome to a better world. Where, are we headed?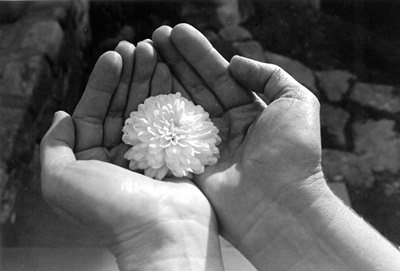 © Beth S., Marblehead, MA