Kids Should Vote
MAG
Global warming, stock market plunges, housing market at an all-time low, bird flu, and Americans dying in Iraq! When you're a kid it feels like you're letting adults plan your future. Adults are voting, but their votes affect the next generation. We are the ones who have to live with their decisions.

In our multimedia-based society kids are exposed to more information than ever. Television, Internet, and satellite news are available 24/7. Polar ice caps are melting, our troops are dying, and people are starving as we watch live. My generation is more aware of what is going on in the world than previous ones. My generation is more likely to be offspring of single-parent families, multi-racial families, and openly gay parents. The world has changed, society is different from when our parents grew up.

Kids are more socially and politically aware; so why can't we take part in the political process? What would the political environment be like if kids could vote? Perhaps SUVs would be illegal - if you don't get 35 miles per gallon, you're off the road. Why are our troops dying in Iraq if no weapons of mass destruction were found? Perhaps we would bring the troops home now, if kids had a say. How come Katrina victims still need help, while we turn away economic aid from other countries? I would vote to accept help from foreign countries. Why does it matter if we agree with their government or leaders if they want to help? Also, my generation doesn't care who makes up a family. I would vote that families are people who love and care for their children.

My hope is that because children of my generation have more knowledge, they will make the right decisions. My fear is that kids are so busy memorizing Red Sox stats, so concerned with Britney at the VMA Awards or with beating the newest video game, that they may not pay attention to what will affect their lives. On the other hand, don't some adults focus on these less important things too?

Perhaps only the politically aware should vote, whether they are 14 or 104. If you don't know how your vote will affect everyone, or how a candidate will govern, then don't cast a vote. I guess kids couldn't do any worse.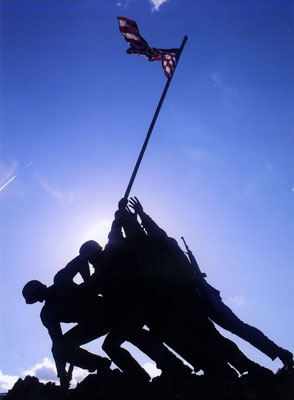 © Anonymous