Driving Plate
MAG
Imagine ten of your loved ones being taken from you in an instant. When USA Today examined crashes involving Americans ages 16 -19, they found that, on average, ten die from driving accidents every day. I feel, for the safety of everyone on the road, new drivers should be required to have a designated plate in the back window signifying their status. Then other drivers will realize they should pay extra attention to the car with the rookie driver.

To put this in perspective, the number of teenagers dying each year from driving accidents is equivalent to the devastation wrought by two Hurricane Katrinas - 3,500 lives. So many seats at the dinner table are left empty. So many holidays are changed forever. So many parents are left childless. So many lose a sibling. Use of a new-driver designation plate would certainly not prevent all deaths, but everything should be done to try to save lives.

More accidents occur involving teenagers because their brains are not fully developed until the age of 20. That explains why we teens act impulsively without considering the consequences!

My peers may not support me in this initiative and may cry out, "We deserve not to be judged! We deserve to be treated like adult drivers!" I say, on behalf of their family and friends, "Your life is precious." And I believe that a new-driver designation plate would help save precious teen lives.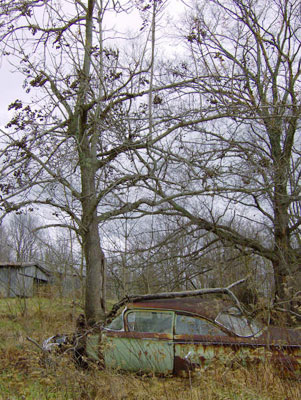 © Anonymous