Blind Bet
MAG
I knew things were getting out of hand when I opened a toy catalogue and found an advertisement for a "Professional Poker Set" for kids ages 10 and up.

Over the past three years, the popularity of gambling has increased tremendously. There is an abundance of poker on TV, and poker-chip sets and tables are sold in a variety of stores. Although the gambling phenomenon has infected all ages, teenagers seem to be the most influenced.

The two biggest forms of gambling for teenagers are sports betting and poker, with poker the most popular. From TV, many have learned how to play poker, specifically Texas Holdem. Nothing has contributed more toward this phenomenon than ESPN's World Series of Poker. This Superbowl for poker players is held in Las Vegas and is comprised of small poker tournaments that lead up to the Main Event: No Limit Texas Holdem. To win the tournament is every poker player's dream. Twenty-seven-year-old Chris Moneymaker - yes, that is his real name - won and took home $2.5 million.

The tournament entry fee is $10,000 but Moneymaker paid only $40 to play an online satellite tournament that provided him a seat to the Main Event. Non-pros at the Main Event are considered "dead money," those the pros should easily knock out, and Moneymaker was indeed considered one, but the slogan for the World Series is "Anyone Can Win" and Moneymaker's victory certainly proved that. TV viewers saw him beat the pros and the masses quickly started to believe that if he could do it, they could too.

The 2004 World Series of Poker had an unprecedented 2,576 players at the Main Event. Greg Raymer, another "dead money" contestant (if there is such a thing anymore) won an unthinkable five million dollars! He, too, paid $40 at the same gambling site Moneymaker had used.

After the broadcast, teens across the nation became fascinated with Texas Holdem. Since teenagers cannot attend these events because of age restrictions, they started forming home games with friends. Poker turned into a spectator sport. People watched at home, learned many of the professional poker players' names, and chose favorites. Discussions about poker hands that teens had watched the night before became frequent topics of conversation at school.

Another factor in the popularity of poker among teenagers is the celebrity poker shows. Bravo created "Celebrity Poker Showdown" where celebrities compete on behalf of their favorite charity. The celebrities add to poker's appeal because when teenagers watch some of their favorite stars playing, they see it as the "cool" thing to do. What teens don't realize, however, is that celebrities are not

really losing money when they play, while teens can potentially lose substantial amounts.

Parents also contribute to the popularity of poker. Some believe that having their children safe at home playing poker is harmless entertainment. They would rather see them gamble than be out doing drugs or drinking. To them, gambling is the lesser of many evils.

What TV does not reveal, however, are the negative aspects of this poker phenomenon. For teenagers, the casual poker game among friends can turn into something much worse. Jeff Der-evensky, a professor of child psychology and a psychiatrist at McGill University, says that 80% of kids gamble at least once a year. Numerous studies have identified a strong link between the recent increase in gambling addiction and increased societal problems. The definition of an addictive person is one who has a compulsion to behave in ways that others consider detrimental.

There seem to be a number of common characteristics among adolescent compulsive gamblers. Young gamblers are often athletic, outgoing, intelligent, competitive, and good students. This is a type of person who does not like to lose, which can contribute to their compulsion to gamble. Ed Looney, executive director for The Council on Compulsive Gambling of New Jersey, says that at "every high school we go to there is gambling. Some are really out of control. When you get to the college level, that's when it's epidemic." For adults, compulsive gambling can lead to bankruptcy, divorce, child abuse, domestic violence and even suicide.

Derevensky and other researchers say that teens are prone to gambling problems because they are by nature risk-takers. David J. Llewellyn, a psychology researcher, reports in his study of risk taking that "contemporary psychologists are beginning to understand the individual differences and personality traits that lead some to take greater risks than others ... All risk takers tend to be higher in the Sensation Seeking personality trait." With four divisions of this Sensation Seeking Trait, two apply to the standard poker player. First, the Experience Seeking trait: the need for new and exciting experiences. Second, the Boredom Susceptibility trait: an intolerance for monotony. Teenagers are often bored with the routine of school and thus are potential gambling addicts.

Gambling is an addictive behavior, like drug and alcohol abuse. CBS recently reported that gambling can consume a young life. At the age of 14, Rob descended into its grasps. He began playing cards for money and then moved on to other types of gambling, including sports betting. When he graduated high school he was hooked. By 22 his college grades dropped and he was $23,000 in debt to a sports bookie. Eventually he checked into a treatment center to overcome his habit.

Thousands of addicted gamblers in the United States have turned to Gamblers Anonymous, a "fellowship of men and women who share their experience, strength and hope with each other that they may solve their common problem and help others to recover." The only membership requirement is a desire to stop gambling.

If you think you have a gambling habit that's getting out of hand, get help. Some indicators of a problem are an unexplained need for money, withdrawal from family, missing school or classes, a drop in grades, and increased irritability or hostility. If teens find themselves engaged in compulsive gambling, then it is a good idea to examine their personalities for other compulsive behaviors and avoid the problem before it becomes serious.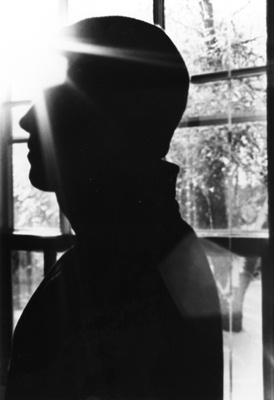 © Anonymous