Generation Definers
MAG
May 16, 2010
Everyone, it seems, defines themselves by a political or historical moment of some sort at least once in their lives. Some whisper about exactly where they were when Kennedy was assassinated, tragedies are named as days that will live in infamy, and the media murmurs about historic elections. Somehow, then, these events become the definers of a generation. In that sense, I guess I could be considered a member of the 9/11 generation.

I am a few years too young to truly be defined by that day, though. Perhaps it is my older brother who will one day tell his grandkids exactly where he was when he heard about the collapsing towers. I do have one memory from that day. On the walk home from school that day, my mother asked if I had heard about anything unusual. I thought hard about my day in second grade and came to the conclusion that the only thing odd was that the phone had rung a lot.

I imagine my mother then told me what happened, but the memory fades and doesn't resume for more than a year. I was playing on the computer when I heard my father, who had been watching the news, shouting, "We got him!" I learned the news of ­Saddam Hussein's capture and, barely interested, soon returned to my computer game.

In between those two events, I'm not sure what I knew about the war. I imagine at some point I cried about the terrible tragedy of 9/11, and I remember feeling a vague sense of appreciation for the heroes of Flight 93, because their plane had crashed in my state and that, somehow, made it more real for me.

These events, however significant they may be for our country and the world, for me it happened at an age when watching cartoons and playing with my American Girl doll was more important than reading a newspaper or listening to my father talk about politics.

The war in Iraq has only become real to me in recent years; I often forget we are at war in Afghanistan. I've learned of these events through research and curiosity-driven Internet searches, not experience. I learned more about the tragedy of 9/11 by watching a movie than I did by living through it. Before seeing "World Trade Center," I don't remember ever seeing footage of the falling towers.

People may try to define me by the history I've experienced, but I can only speak of things I know, and I know very little about war and politics. It's clear to me, however, that many teens don't feel the same way. They talk about hating Bush and believing the war in Iraq is one big conspiracy. They claim Bush cheated his way into a second term, but if you ask them why they hate Bush, their only answer is the war. An expansion on that opinion, please? How does a war make him a terrible president? If they had a logical answer, a reason why they disliked his policies, or even an understanding of what his policies were, I wouldn't have a problem.

I've never known much about politics, so during the Bush administration, when people were either pro- or anti-Bush, I never pretended to choose a side. In recent years, with Obama's presidency, I am careful to offer my opinion only on things that I have at least taken the time to Google.

Right now, I am not for or against the war in Iraq, because, sadly, I often forget we are at war at all. I'm undecided about the death penalty, because I simply don't know enough about the topic. As for the right to bear arms, I couldn't care less, as long as we don't make it too easy for criminals to buy guns. I support stem cell research, but only because I hope it will one day lead to a cure for my mother's diabetes; I won't pretend to understand the science.

What does all of this mean? My differing, constantly swaying opinions mean that I speak my political feelings as just that – feelings. Not facts and not things I know much about at all.

Politics are important and so is history, I know, but I am more than a compilation of the historical events that have happened around me. I know so little about 9/11 and the war in Iraq that to define myself by either would be ludicrous. Even Obama's election – an event so historic that I recognized its significance as it happened – I can explain very little about. I know he's making significant changes to the health care system, though, ironically, all I can think about is Iraq – and didn't he say, in his campaign speeches, something about ending the war?

I'm not saying it's a good thing that I am so ignorant about the world around me. To be honest, I'm embarrassed, but at least I acknowledge my lack of understanding.

When I understand it all, maybe I'll offer an ­opinion in a voice so steady that the people around me will believe it to be fact. Maybe then, I'll speak up about politics, but until I have any idea what I'm declaring, I'll stay fairly silent. Until then, I'll have to refrain from defining myself as part of the 9/11 generation, the Iraq war generation, or even the generation of the Obama election. And unless you understand these events, if I were you, I'd do likewise.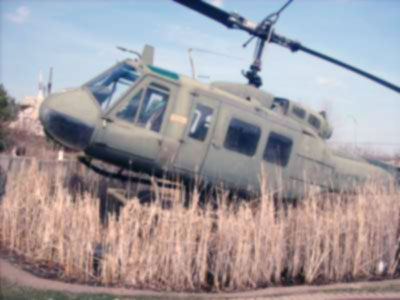 © Asantewaa D., Chicago, IL