The Mosque Insanity
August 20, 2010
I am very confused as to what the issue is exactly. It's quite difficult to understand, especially when you turn on the news. One the one hand, you have MSNBC screaming about the 1st amendment, and you flip a few channels only to hear Bill O'Reilly fuming about radical terrorists and 9/11.

WHAT?!

Apparently, followers of Islam wish to build a mosque near ground zero as a way to help rebuild America's relationship with Muslims.

Yeah. That's not going to happen.

While well intentioned and extremely optimistic, what I do not think they realize is that America is not ready to move on. Ground Zero is a sad memory of an extremist ISLAMIC attack, and most American people are simply uncomfortable with how close the mosque is. Is it really that complicated?

Interestingly enough, it is. You have freedom of religion on one hand, and the horrors of 9/11 on the other. Is there no middle of the road? What I think should happen is moving the mosque a few blocks down the road from the proposed sight. NOW BEFORE YOU GET MAD…

Just think of what would happen if someone was paying their respects at Ground Zero and, in their emotional grief, happen to look over and see a mosque right near the memorial? Not to mention the retaliation that Islam is already getting for creating such a controversy. Wake up, Islam! In an effort to help the public view of your religion, NOT creating controversy is key!

Anyways, that's just what I took from all of this. Oh, and I would really like to see Barack Obama keep his mouth shut on this whole thing. He probably should do something about his image as well, considering that's about the only thing he cares about.

Although, it wouldn't suck if he defended Christianity every now and again.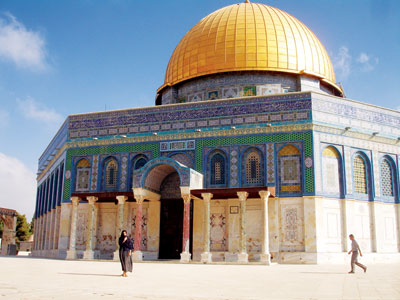 © Julíana M., Medellín, Columbia