This Country
October 27, 2014
I don't want to get into politics just because. I don't want to be the one in power. It is very undesirable to me. It should be undesirable to everyone. Craving power is not a good thing. The reason I feel the need to get into power is to save this country from the corrupt government that is plaguing this nation. I see what is happening today and it pains me, I feel very sorry for future generations if things don't start changing fast.

Did you know that insider trading is legal for congressmen but illegal to the public? The laws of Obama care also do not apply to congressmen. Do you know why? Because these laws are terrible and they know it. Made to extort people of their hard earned money just so they can fund their welfare, these laws are ruining the lives of those who work for what they want and need. Welfare in its self is not a bad thing, It's the way it's being used that angers me. Any man with no income can apply for welfare and receive a check and other benefits that should apply to anyone. They should apply to people who genuinely can't work for themselves.

Obama receives the Nobel Peace Prize in 2009 for saying things that he would accomplish like closing the Guantanamo Bay Prison, which was never done. Ronald Regan loved to golf. He golfed 8 times in 8 years. Obama golfed 180 times in 6 years. When Ronald Regan was asked why he doesn't golf more he said, "because I'm responsible for a nation". Obama is also spending exorbitant amounts of money on personal vacations such as to the Taj Mahal Hotel which was rumored to cost him 200 million dollars a night to stay at. They needed to rent the entire 500 rooms so there was no chance of an assassination attempt which very well could have happened due to his lack of leadership skills.

And now I conclude by saying spread the word! People need to know the kind of mud hole we are in with the 17 trillion dollars we are in debt to china and the federal government constantly printing more money causing inflation!!!! It needs to stop but to stop we need to start. Start getting a government that is there to serve the people of the United States and not itself!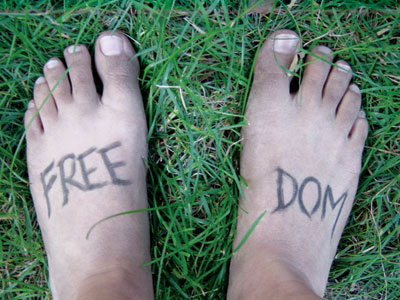 © Anna B., Northville, MI