Why You Should Vote for Trump in 2020
December 13, 2017
How many of your parents have talked about their retirement account? How about their stocks, investments, or even their own person business?
These investments are hard to keep track of and running a small business is even harder.
I want to grow up to a country that is high-tech and free of barriers that hold busineeses back such as taxes and excessive regulations.
Donald J Trump was voted into the office of President of the United States of America to keep America and great again.
Now ask your parents about their retirement portfolio or their investments and talk about the new president. Even if your family leans to the left they will agree that their net worth almost doubled after the new administration took office.
Even if Trump hasn't had a major legislative victory would you consider a safer retirement a smaller victory for your family. Would you want a bureaucratic and regulation lover that weighs down Wall Street?
If this is the case then why does the media hate Trump? Trump ignores the media and he reahces out by Twitter. While Obama smiled for the press and took them on retreats with him, Trump doesn't care. He has his own agenda and the press gets in the way.
They don't leave him alone!
If you want our country to stay up top and have lower taxes and more income for your family why don't you vote for Donald Trump in 2020 and meanwhile vote for common sense conservatives to stay in Congress?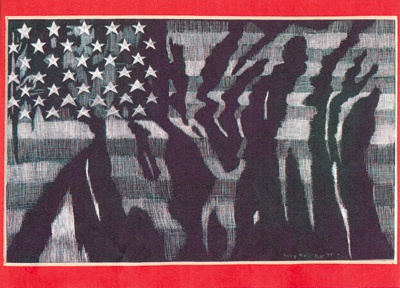 © Haley M., Ellinwood, KS