"That's So BULLYING!"
November 16, 2009
Look around you. Try and count the number of people out there that are kissing, hugging, or using some other form of PDA to show some form of affection towards someone else. Kind of a high number, right? Now, fish out the people that are kissing someone of the same gender. That's a lower number, isn't it? Why do you think that is? Maybe it's because of slang comments like "That's so gay!" that are being used as slang on a day to day basis.

The average number of teens in America that say "that's so gay" is higher than most any other saying. That's pretty crazy considering us teens say A LOT of stuff! But let me ask you this: what if somebody came up to you and said, "Oh my gosh, that's so negro" or "That's so Hispanic." What about, "Oh my gosh, your hair is so a Twilight lover" or "That is so some guy who wears his shirt tucked in!" How would you feel if someone came around and said something about your race, religion, or interests in an insulting way? Personally, I don't see how saying "That's so gay" is different than saying any of the above comments. Nobody goes around saying "That's so (insert religion, race, or interest)!" At least I hope not!

So the bottom line of this article, if you felt like reading it, was that saying "That's so gay!" is a horrible, offensive comment that we should stop saying. Anything you can do to prevent your friends and family members from saying "That's so gay!" Seriously, it's wrong.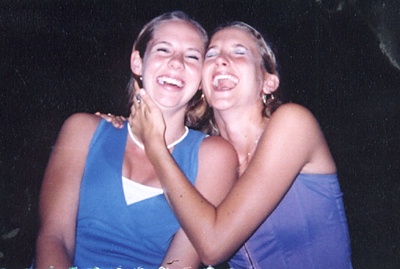 © Elena F., Platte City, MO