Look In the Mirror
May 24, 2010
Every day of our lives, someone is being made fun of, beaten , or simply rejected by one's peers and other people just because they're not the "same" as everyone else, and are too different for ones society. This is called prejudice, or discrimination. Our world is completely infected with this "disease."
Everywhere there are people who are of different race, religion, sexual orientation, appearance, and financial status than most or other people. Due to this many lie in the worry of how people will treat them.
I have once been fearful of this world because I am what some might refer to as "not normal." Yes, it's true I am different than everybody else, but NO ONE is alike to anybody in this world. Every individual has characteristics that make them special and make this world more unique. If we were all the same, the earth would be a dull, colorless rock floating in the blanket of darkness that is space, well, metaphorically. We should all be thankful for the differences that each person contributes to our world because it makes Earth a more interesting, exciting place.
To witness prejudice in action makes my core burn with rage and reminds me of my own experiences as a victim of prejudice. I was once someone who feared to see the very light of day outside of my home for fear of what might occur with those who despised me for my differences. Most of my life, I have been judged for my religious beliefs. I have received harsh insults daily and have been pushed around, stepped on, and thought of as a nothing. I think that for the most part, people judge me and others because they think our differences "evil" and "corrupt" but they don't care to see our personality. I know how it feels to suffer such maltreatment from other people, so knowing that, I took a stand, well, after I was able and learned to stand up for myself. I stood for equality, and understanding. I believe that no one should be treated differently for their individuality and that whoever sees such prejudice occur should stand up to defend the victim. We should all allow everyone to live in the peacefulness that their lives should be.
Those who think themselves perfect should find a mirror. They need to look in the mirror. What do they see? Are they perfect in every single way, with not a flaw? No, not one person is perfect and has flaws that separate them from every other person. We are all covered in flaws, but we should also know that our flaws make us the special, unique, and incomparable person we are. If we learn to love others for their differences, we would probably also learn to love ourselves for our differences. I believe that no one should be judged because no one is the "same," that together we can find a "cure" for this "disease," and that prejudice is something that our world could do without.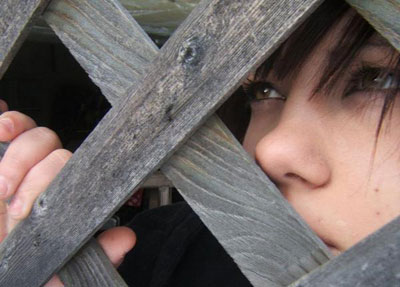 © Krystal B., Bloomingdale, IL