Elie Wiesel's Battle
January 8, 2016
In Elie Wiesel's book "Night" he goes through different types of battles. There are obvious ones and one you have to dig deeper to see. He has the more noticeable battle which is the war that he has to survive in. The other is his mental battle after the fact.

When Wiesel was younger, only 15 years old, he was deported to a concentration camp. He was deprived of what made him different, his hair was shaved off and they tattooed a 'name' on his arm. He was scared along with people he knew and didn't know. He watched people die in front of him. He says after a while he didn't feel anything anymore. He lives in these sick environments for three years. He watches his father die and he feels he did nothing.

He fights another battle, one that lasts many years. It was before he wrote the book, but after the war. This battle was with himself mentally. When the war was over he had many scars of the camps. Yes he had been tortured with little food and poor conditions but there was one big thing he mentions when he speaks out to others. That thing was his father's death. He says he remembers hearing his father calling out his name. " I did nothing" said Wiesel. He struggles to come to tell of his time in the camps. When he was ready he wrote his most well know book "Night".

There are many different types of battles. There are ones with others and some with yourself. It's coming to peace with the person you are fighting against that makes things right. Elie comes to peace with himself when he writes his book "Night". It was a way for him to tell the world of what terrible things took place then, and to help himself mentally.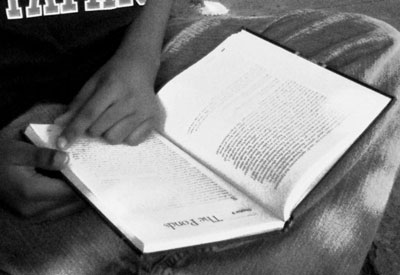 © Allan L., Plano, TX