Video Game Loot Boxes Should Be Illegal
MAG
May 21, 2019
Video games are a part of many people's lives. In fact, a recent Pew Research Center study found that 72 percent of teens play video games. While gaming is fun and can even be educational, playing video games comes at a price. Very few games are free, and many include microtransactions (using money to buy in-game currency or skins), DLC (downloadable content available for extra fees), or loot boxes. Loot boxes can be purchased and include a random selection of gaming content, varying in importance, rarity, and style. The content of the loot box is only revealed to the player once it is purchased. In effect, teens are "gambling" on gaining valuable loot. Content from all these transactions can make games feel more appealing and often give players an advantage over gamers who can't or won't spend money on the game.
But here's the thing: these boxes and expensive add-ons promote child gambling. According to The Next Web, a site dedicated to technology development, "the number of children with gambling problems has quadrupled to more than 50,000 in just two years." The alarming figures come from the UK Gambling Commission's latest annual statistics, which showed that the prevalence of problem gambling among children had risen to 1.7%, compared with 0.4% in 2016 and 0.9% in 2017." The Gambling Commission's report also noted that "13 percent of teenagers aged 11 to 16 had played gambling-style games online, and that 31 percent had accessed loot boxes in a video game or app, to try to acquire in-game items." Gambling problems amongst children have been rising at an alarming rate in recent years. The fact that microtransactions in video games have also been increasing steadily in recent years shows that loot boxes need to be banned because they are increasing the amount of children with gambling problems by offering great rewards for money.
"Fortnite," for example, is a game that has picked up in popularity very rapidly. I even played and spent money on the game. But, the issue with "Fortnite" is its combination of microtransactions and its appeal to little kids. Kids have no concept of money, and this leads them to spend their own (or their parent's) money on the game. In July 2018, a father allowed his son to purchase one, and only one, skin on "Fortnite." This purchase of one skin quickly turned into 81 total purchases, and led to a total price of $918. The father was obviously outraged, but had no way to reverse the purchases. At the very least, microtransactions need to be banned for players who are underage.
In conclusion, playing video games isn't something that should be frowned upon. They are a means of escape for some adolescents like myself, or even, potentially, a career. But video game companies are trying to do everything in their power to get players to hand over every cent they own. Whether it be through gambling, locking game content behind microtransactions, or making the game much easier for people who spend money, companies will continue trying to take their clients' money. For all these reasons, paid transactions and loot boxes in games need to be banned, or limited.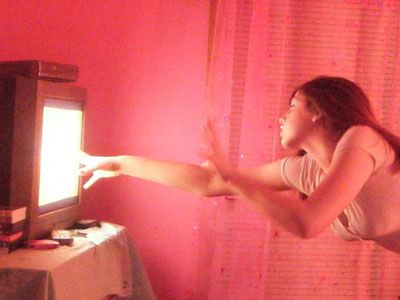 © Emily H., Marshall, MI