Stars of the Silver Screen
February 17, 2010
Judy Garland, Doris Day, Fred Astaire, Bing Crosby, Bob Hope, Dorothy Lamour, Lucille Ball, Greta Garbo, Clark Gable, the list could go on and on. But who are they? Most teens today have never heard of them, let along seen a few of their pictures.

Remember the days, the days when everything was so carefree, when, instead of "Dating" or "Going out" you were "Pinned" or "Going Steady?" The days when nobody questioned you when you wore a dress, the days when you went to the movies every Saturday for only ten cents.

Those were the days, the heyday of the motion picture, the musical, the comedy. What has happened to these stars now? They have disappeared in time, leaving only their legacy. Few teens know who they were.

Back then, stars could do so much more than just act, they sang, dance, were comedians, wrote music, directed movies, worked on Broadway, were in Vaudeville, they did everything and anything. What happened to all that talent? What happened to the light-hearted musical, or the romantic comedy that was actually funny, and fun for the whole family? What happened to all that innocence, the innocence of the forties and fifties?

The jokes were old, the stars were famous, and they served for their country. Bob Hope, along with many others, went overseas during the second world war just to entertain the troops. He knew that they were all homesick, and they needed something to cheer them up during the hard times. During the Great Depression, Busby Berekley's films, and the radio cheered everyone up and made them forget their troubles, if even for an hour or so.

Watching and listening to the stars brought families together for the night, they couldn't record the events and play them back, if the missed it, they missed it. Entertainment was more family friendly, everyone enjoyed it.

What happened to stars like Gene Kelly, Frank Sinatra, Jimmy Stewart, Carol Lombard, Ruby Keeler, Bette Davis, and everyone else? Will there ever be another carefree time in history like the time when we had them? I hope so, but I doubt it will happen.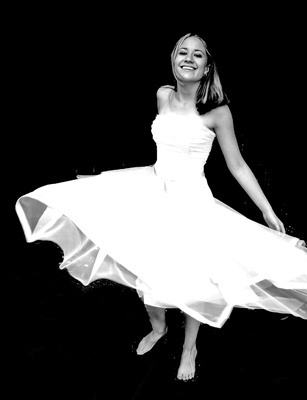 © Kara S., Walnut Creek, CA