Charlie Sheen: Winning Isn't Everything
April 24, 2011
Let's talk about Charlie Sheen for a minute, folks.

"I will not believe that if I do something then I have to follow a certain path because it was written for normal people. People who aren't special. People who don't have tiger blood and Adonis DNA."

"Winning."

The Sheen Machine has taken the media by storm. Everywhere you look, there's Charlie Sheen spouting his latest quotable catchphrase and doing what he does best—entertain. Sheen, an actor most known for his role on the sitcom Two and a Half Men, has truly gone off the deep end, and he's taking the rest of the world with him. From his "goddesses", his bizarre attempt at a radio show, and his online rants, there's no telling what Charlie Sheen will do next. His Violent Torpedo of Truth Show is off to a rocky start, and it's clear he needs to revitalize the Sheen image.

But I've got a proposal for Charlie Sheen that would help him keep this hype train going. And as odd as it may sound, Sheen needs to go out with a bang. After one last grandiose act of delusion, Sheen should simply disappear from the public eye. Take a couple of his goddesses, a few blank checks from network executives, and take a six month vacation in the Bahamas.

After taking a short break, Sheen could come back into the media spotlight with a brand-new tell all book, titled "Winning Isn't Everything: The Charlie Sheen Story". He could look back and chronicle the story of a man who had everything from women to fortune and fame just snapped. We could see Charlie's account of what happened during his meltdowns, and eventually Sheen could use the book to reveal a harrowing take on his return to normality.

Charlie, you have an amazing opportunity here to become one of Hollywood's most stunning success stories. If you don't make a change soon, your career could wind up dead as a doornail, or worse, you could. But, hey, whatever pays the bills. Winning!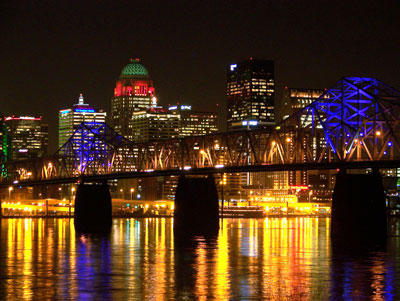 © Katie L., Shepherdsville, KY