Yes, We Should Ban the Keeping Of Animals In Zoos
May 3, 2010
Several years ago, the Woburn Safari Park in Bedfordshire, England admitted to killing excess monkeys. The park said that it cost too much to continue to feed the monkeys, so the animals were shot and left to die.

This is just one of the many cases in which animals are mistreated, murdered, and malnourished by humans. Animals should be able to live life in natural environments without any negative influences by humans.

The first reason zoos should be banned is because of the fact that malnutrition, mistreatment, and murder (the three m's) is becoming more and more popular in zoos worldwide. From China to Detroit, animals are not being treated the way animals should be treated. In fact, some animals are not even getting a chance at life. In 2007, the IDA (In Defense of Animals) came out with a top ten list of the worst places for an elephant to go. All ten of the American zoos have had elephants die prematurely there. This is because of mistreatment of animals (improper diet, lack of exercise, unsuitable living conditions, etc.).

Another example of mistreatment in zoos is illegal substances being made from animals. A tiger bone wine, banned in 1993, has been sold on the Chinese black market for several years now. Illegal transactions like this are very easy because of vets at the zoos.

The third reason zoos should be illegal is because they can give visitors the wrong idea about animals. Animals will behave differently in the wild then they will in a closed area. For example, animals in the wild are not given food through a slot in the door. Also, animals in captivity are tamer than animals in the wild, so if someone came across an animal in the wild, they may think it is safe to approach the animal when it is not. People could easily get hurt.

The final reason zoos should be banned is that it is just not morally correct. Humans are animals too. What if animals got smart and decided to capture humans and put them in zoos? Humans, if given the option, would probably choose to be free rather than be gawked at all day.

So in order to keep the circle of life and continue to have animals be a part of the world, humans must take basic steps to maintain the delicate balance between man and beast.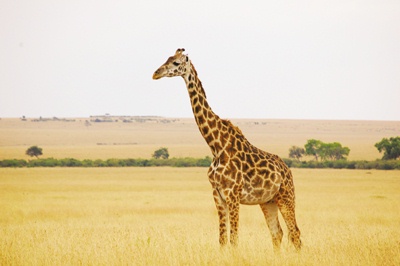 © Margaret K., Andover, MA