Potholes
September 21, 2012
I walked along the road; it was that time of night when everything is mysterious. It had just stopped raining and was starting to get dark, so the air was fresh and clean. I was wearing so many layers but the harsh cold still got in.
There seemed to be water everywhere, even though it was not raining. It poured and dripped from the bright green foliage, foliage that had been washed clean by the previous rain that day.

The road had many potholes, imperfections in an almost perfect dirt road. They were like those horrible traits that everyone has. Like jealousy or anger, and if left too long they will eat away at your soul. As would the potholes eat away at the road if no one came to tend to them… but these potholes come back every winter, every time rain falls to quick for the earth to easily digest it.

As for anger and jealousy, they can come back, but they don't ever fully leave, they are always alive somewhere in your soul, just not always at the surface. Many people say they are cleansed from evil insanities like these, but I don't quite believe this.

Or we could look at these potholes as slight differences, just smaller parts of the whole. They keep things interesting, so the road doesn't just go smoothly on and on and on.

So from that note, I suppose potholes are just part of the road like all the difficulties and deviations that we have are part of life. Though life is still so wonderful.

So I wonder what will be at the end of this road, once I pass all the potholes and the cold winter moves on. Will there finally be sun and a smooth road?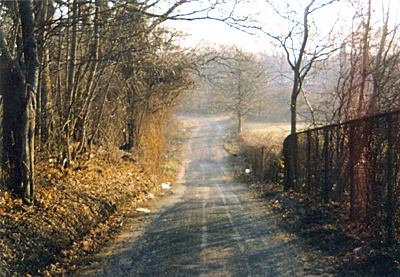 © Cameron C., Milford, CT