LOVE?
November 22, 2010
"I love you" ,"I miss you", " We will always be together, forever". Days pass. Weeks pass. A small fight, but it's ok, its small. Months pass. "I love you", "I miss you", "We will always be together forever".

BAM!!!!!!!! " I hate you", " you ruined my life", "I don't want anything to do with you". . . . The word "Love" gets tossed around like a rag doll. Love isn't just being committed and having a strong relationship. What is the meaning of love?...Is it something only in dreams?....Is it something in movie screens?...Most teens don't know what the meaning is. They just say it to say it.

LOVE: Unselfish concern that freely accepts another in loyalty and seeks his good. It Is a beautiful feeling and elegant.

Teens are feeling infatuated. Infatuated-To be inspired with an intense but short-lived passion for admiration.

Love can mend your heart,

Love can burn your heart.

Love can save your life,

Love can drown you inside.
Love is confusing. Most 8th graders agree with me. I talked to an anonymous 8th grader and, she thinks that love is when you can see a future with that person. She says that she has been in love maybe 7-8 times and they left her.

People having their heart broken is natural. Everybody gets their heart broken in life. Most people get over it. Some are stupid enough to commit suicide.

Infatuation is everywhere around you. This life would not be complete without "Infatuation" and "Love". So just ask yourself are you in "love" or 'infatuated"?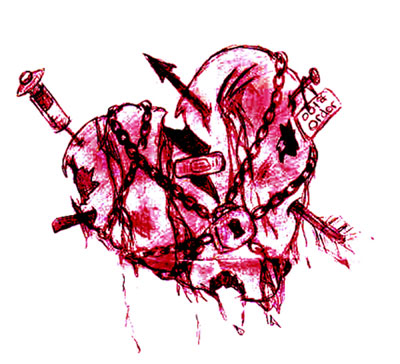 © Asia B., Hudson, MA