Soulmate = True love?
March 25, 2013
A soulmate (or soul mate) is believed by some to be the person with whom one has a feeling of deep or natural affinity, similarity, love, sex, intimacy, sexuality, spirituality, or compatibility. Have you found your soul mate yet? Do you believe in soul mates? Or love?

Soul mates have a strong compatibility rate. They are capable to coexist in harmony. They adjust living arrangements and have a greater chance of getting along. "Our soulmate is someone who shares our deepest longings, our sense of direction. When were two balloons, and together our direction is up, chances are we have found the right person."
- Richard Bach, from Lucywho.com

Soul mates have similarities, such as, the same taste in music, food, clothes and many others. They also share a deep intimacy. This deep intimacy is like a secret connection that nobody can sense except for the two, such as how they both feel about each other, how they look at each other, or what type of extreme they would go to keep this person in their life. According to Dorothy "The Soul Mate Queen" Thompson "The soul mate relationship does not focus on physical attributes. It doesn't matter what they look like on the outside; it's what's inside that really matters for a successful soul mate union."
When soul mates meet, they are bound to fall in love instantly. I think that is completely untrue. It takes time to build up love. You cannot just go out on a limb, look at the first person that you find that is attractive, and tell them you believe he or she is your soul mate. Won't you find that creepy? I know I would. People are bound to fall in love, correct? So why can't you make it worthwhile to wait? I'm not an expert on love, for I have always had bad luck with boys. I don't know what to expect or how its going to happen, but I most definitely know I want it to be with somebody I have been seeing for a while. He is somebody who has learned everything there is to know about me, and took the time to get to know me, along with all my flaws. Time is a virtue, and we can't take it for granted.
In conclusion I believe soul mates are nonexistent and are simply romantic fiction. Instead of a soul mate consider finding someone who you can fall in love with and have a life long partner.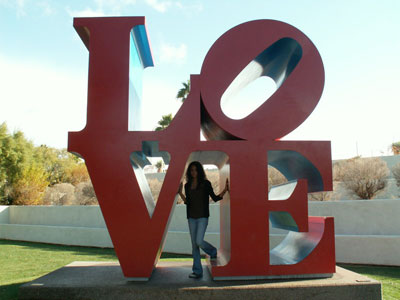 © Shannon E., Glendale, AZ