Love and Loss
March 3, 2014
What is love and loss?

I'm sure we've all thought about the bliss of love; being totally in sync and rhythm with someone just the surface of the undeniable pulse we feel. But when do we think of the loss? The pain of realizing, we were never equals. We always stood, backs against the wall, pushed into what we thought was the serenity of epic endlessness.

There comes a point in everyone's life where, we realize, what we thought could be perfect, or was perfect... was all just a fragment of imagination. Just because we idolize someone from close up, doesn't mean they see it. They could be blind the entire time, so oblivious to the perpetual affection.

So what if love is considered doomed? Not all relationships are meant to last. We have to know, with the most positive feeling we've ever felt, that this is it. And there's no backing down. And if not? So what! We're still young, ready to take on this life.

Love is what it is. It's such an overused, carelessly used word that people spill it out one week into a meaningless relationship. No one, especially teenagers, can have so much certainty of someone else. Love is nothing to be taken lightly, and realizing that is the milestone of our growth, becoming who we want to be, who we really are.

Loss was made to be. Without it, we'd be so caught up in the world, so naive of the glorious thoughts we poured into our shallow minds. Loss is the becoming, the changing, the beautification of intertwining your thoughts into the gorgeous depths of life. When we can finally understand that life isn't meant to be perfect, love won't always save the day, and we may not actually live happily ever after... that's when our real life begins.

Hold your head up high. Turn the other cheek. Face the facts. Honey-coating our fantasy dreams won't make us happy. Life goes on. And when we lose what we once found most important, that's when life has the meaning it's been searching for.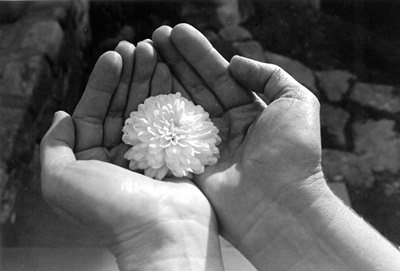 © Beth S., Marblehead, MA