What's in a Love Story?
May 18, 2014
Romeo and Juliet, Edward and Bella, Augustus and Hazel; these are all participants in iconic love stories still applicable today. They each have something in common in that each half of the convoluted couple returned the feeling at an equal degree of passion and desperation. This, however, is what ruins a love story; the best romances are often overlooked due to the lack of contact between the two lovers.

The Great Gatsby is an excellent example of a true love story. Selfishness, for Gatsby, is alien and unfamiliar compared to the overwhelming desire to give Daisy the world. After falling in love with her at first sight, he does not speak to her for five years, waiting for her to be ready. This shows Gatsby's utter respect and devotion to the woman he loves. Unlike the traditional love stories, there is no courting, or initial rejection. Despite popular belief, there is on way to romanticize rejection, aloofness, or fickleness, because they have no part in a love story. The utter devotion displayed immediately by Gatsby is the only true declaration of love.
Another riveting love story could be considered Marius and Cosette of Les Miserables. However, the rue romance is that of Marius and Eponine. Eopnine, a young street gamine, falls in love with the handsome and rich Marius and does anything he asks of her, even finding the woman he loves and plans to spend his life with. That act is the only display of true love throughout the novel/musical. Eponine's sacrifice, be it taking a bullet for Marius, or putting his happiness far above her own, is the only explanation as to what true love is. Eponine never asks Marius to love her back, which is the only way to show actual love.
The world is a filthy place, and popular love stories only confirm this. The participants of the love story stick their hands into each other's lives with no care or consent of the fellow characters and seek what they most desire; to be loved. True love stories do not demonstrate two people loving each other. In fact, one is almost consistently pining over the other, oblivious. This structure of a romance is silently beautiful, and eloquently perfect; there is no blood or pain through sacrifice, only nobility. Romeo and Juliet, selfish and young in their desires, could take a leaf from Gatsby and Eponine's book any day.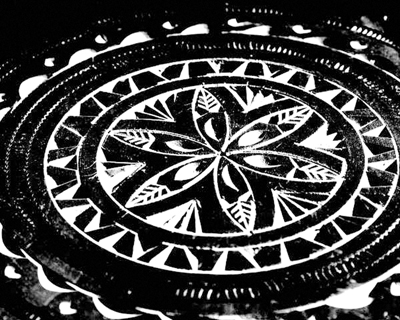 © Micha C., Toronto, ON, Canada