Crank Character Analyzes
May 4, 2014
"I hate this feeling. Like I'm here, but I'm not. Like someone cares. But they don't."(pg 112) In the book Crank by Ellen Hopkins, this is the thought process of the main character Kristina aka Bree.Bree is the basically the bad girl inside of Kristina that takes over all good judgement she has. Kristina went downhill from the moment she went to her dads house, who she hasn't seen in years, after she saw a amazing (in her eyes) boy named Adam, aka Buddy.

She got hooked on "the monster" and let Bree control all aspects of her life. Kristina (Bree) let "the monster" take control because she is a very confused, vapid and stubborn person throughout the whole book.

Kristina is a very confused person when she cannot keep her thoughts and emotions together. Kristina places her heart on the line while sharing how she feels about her lovewhen she says, "How could I share the way my heart was breaking when my confessor didn't believe".(pg.243) This quote shows how Kristina was confused about the way to handle herself.

She isn't the brightest person after starting to do drugs but she becomes more confused with her feelings for multiple boys and relationships with her old friends and family.Kristina gets herself into lots of trouble because of her confusion and also because she was very vapid.

As the book Crank goes on, Kristina becomes more and more vapid. When Kristina understands she is no longer acknowledged, she says,"You come home, and everyone talks at once and everyone asks questions, but no one waits for the answers.Instead they talk about
themselves, what they've been up to, what they're going to do next, as if you're a photo on the wall.And then they talk to one another, forgetting you've just flown in, forgetting you're in the backseat, forgetting they've already said it all."(pg.355)This quote shows how Kristina , after allowing Bree to take over, is no longer entertaining and pretty much just dull. Kristina only becomes vapid due to drugs and she also becomes very stubborn.

Kristina was already very stubborn when she went to her dads house but became more stubborn as the book went on. Kristina finally starts to understand the bad part of the drug but is so stubborn that she still continues to due it even knowing the side effects, "How can I explain
purposely setting foot on a path so blatantly treacherous? Was the fun in the fall?". Kristina is always going to be stubborn because she understands and knows the awful things about what she is doing to herself but does it anyway. Being stubborn is a form of knowing you're wrong, but fight for it anyway, which Kristina displays a lot in the book when she goes against her better judgement most of the time.

All of my quotes are good examples of how Kristina is a very confused, vapid and stubborn person. She constantly cannot keep her thoughts together, is no longer a exciting person and she is always going against her better judgement. Kristina was a bad person spacy person before she allowed Bree and "the monster" to take over her life. In conclusion, Kristina shows how quick she goes downhill and her good girl attitude flipped around just because of her negative character traits.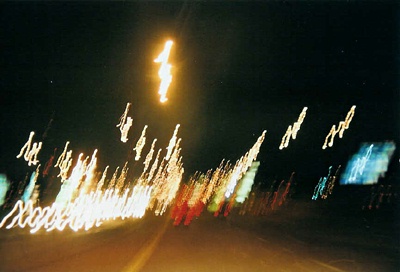 © Matt M., Ponca City, OK